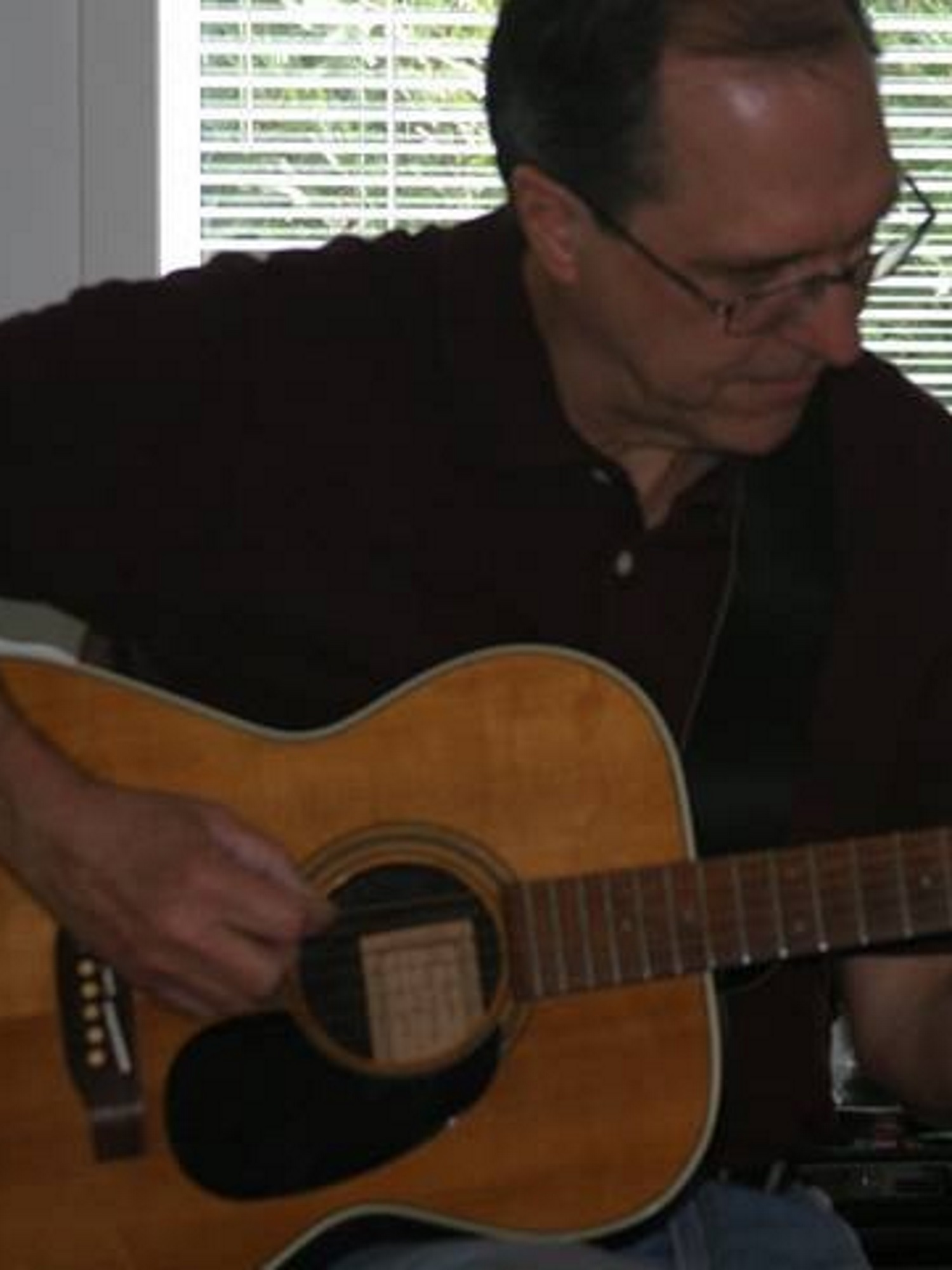 Richard Spencer
Director
GUITAR, JAZZ STUDIES, CHILDREN'S PROGRAM, ENSEMBLES Undergraduate studies at Berklee College of Music and the University of Texas. B.M. in jazz performance from University of North Texas, 1977; M.M.E. in jazz performance from UNT, 1979; M.B.A from University of Texas, Austin, 1996. Major guitar teachers include: Jack Petersen, John Abercrombie, John Reed, Larry Coryell, Mick Goodrick, and Pat Martino. Recipient of jazz study fellowship from the National Endowment for the Arts. Performing experience includes gigs with Bob Berg, Wallace Roney, Ralph Moore, Tiger Okoshi, and others. Toured and recorded with Chico Hamilton. Former faculty positions at Southwestern University, Georgetown, TX, Eastfield and Cedar Valley Colleges in Dallas, TX and Concordia University Texas in Austin, TX.
Paula Spencer
Director
VOICE B.M.E. in voice and clarinet from Arkansas State University, 1975, M.M. in vocal performance from University of North Texas, 1977, and Ph.D. course work in higher education administration from UNT. Master classes with: John Wustman, Phyllis Curtin, Jurgen Jurgens, and Robert Shaw. Participated in seminars on Heinrich Schutz, Schluctern, Germany. Performing experience includes: numerous opera roles, soloist with the ASU male chorus and the UNT madrigals; soloist for various churches and performances with Tupelo Symphony and Boston Pops. Additional performing and recording experience with jazz and show bands in Texas and New England area. Accompanying vocalist with Ray Kent and Andrew Culverwell. Faculty positions have included University of North Texas, Denton, TX, Southwestern University, Georgetown, TX, Christ for the Nations Institute, Dallas, TX and Austin Community College, Austin, TX.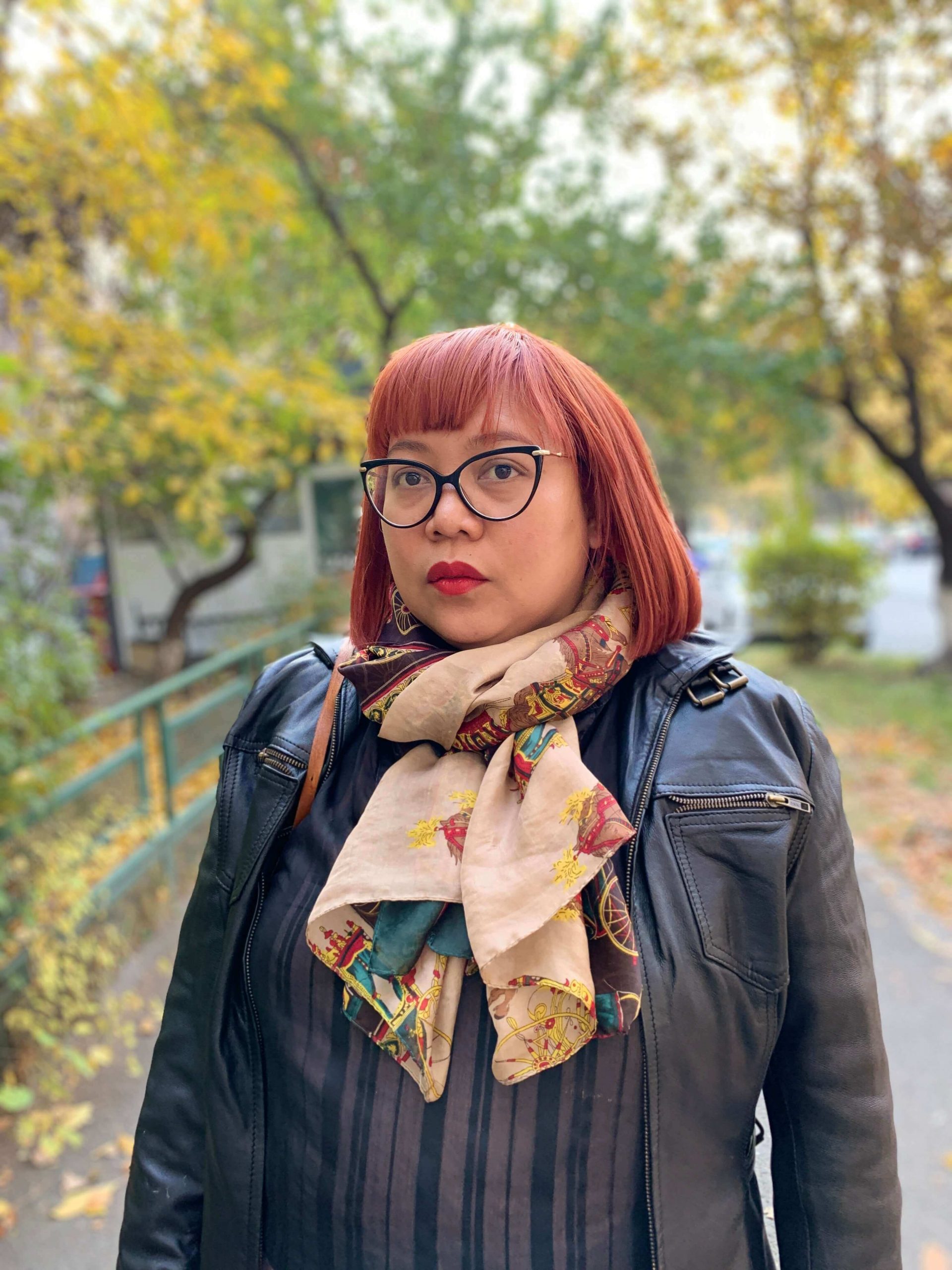 Roni Chavez
Operations Manager
A teacher by profession, Roni worked for children with special needs for over 10 years in Asia. She founded Blue Special Center in Ho Chi Minh City and established 4 volunteer sites for an international organization helping children with special needs all over the world. She served as a board member and the newsletter editor before voted as the President-Elect of International Association of Special Education. Roni volunteered in Philippines, Vietnam, Thailand and Malawi. She helped schools setup programs in the community for children with special needs. She spoke in international conferences with the importance of creating preventive measures of sexual harassment towards children, young adults, and adults with special needs. As the ambassador for Internations in Ho Chi Minh City, she organized monthly events to foster expat communities in the city. She aided the growth of the Ho Chi Minh community from 20 active members to over 500 participants during activities. Roni with her love of music has been using songs to teach children social and life skills. Music has played an integral role of the Blue Center Curriculum. Non-verbal students have been very receptive with music as part of teaching.
Spencer Foster
Piano, Guitar, Accordian
Spencer Foster is a musician from Dallas, TX, currently based in Austin. He recently graduated from the University of Texas at Austin with a degree in Spanish and Portuguese where he also studied music with professors Jeff Hellmer, Sean Giddings, and Joel Guzman. Spencer remains busy in the Austin area working part-time at a local non-profit organization serving unhoused migrants while maintaining an active music performing and teaching career. Other teachers have included Stefan Karlsson, Stockton Helbing, Sergio Pamies, Marco Santos, and David Mesquitic among others. Spencer plays Piano, Guitar, and Accordion (keyboard, diatonic button, and chromatic button systems).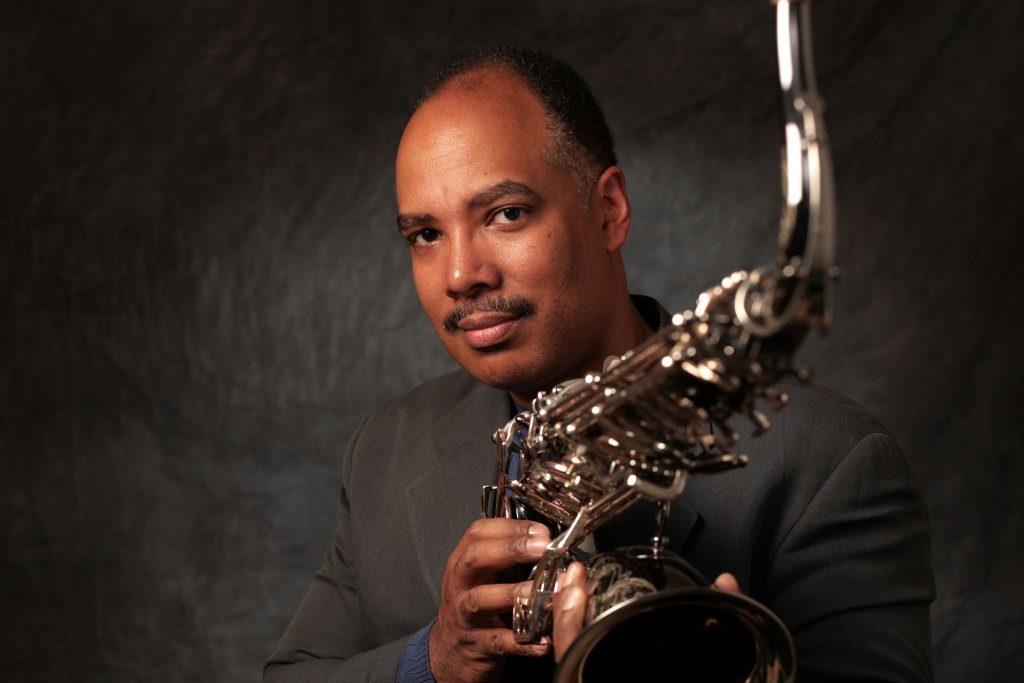 Don Braden
Music Director, Texas Jazz & Blues Camp
Don Braden is a Jazz musician of the highest caliber. For over 30 years he has toured the world leading his own ensembles on saxophone and flute, as a special guest, and as a sideman with Jazz greats Betty Carter, Wynton Marsalis, Freddie Hubbard, Tony Williams, Roy Haynes, and many others. He has composed music for ensembles ranging from duo to full symphonic orchestra, in many styles, for recordings (including 19 CDs as a leader and over 80 as a sideman), film, and the television networks NIckelodeon and CBS. Braden is a leading arranger of contemporary standards, and has built a solid collection of newer American songs into his Jazz repertoire. He is also a world renowned educator, having spent over two decades giving master classes at countless schools and universities, and running first class educational programs such as the Litchfield Jazz Camp, NJPAC's Wells Fargo Jazz For Teens, and most recently, the Harvard University Monday Jazz Band. He is an imaginative, technically excellent, soulful saxophonist, and his harmonic and rhythmic sophistication give him a unique approach to improvising as well as composing and arranging. Most important of all: he has a beautiful sound, and he swings! All this combines with his joyous yet disciplined personality to make him one of the most important musicians working today.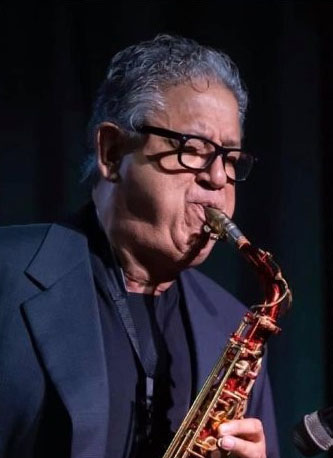 Joe Morales
Saxophone, Jazz Clinics
Joe Morales has performed in Austin, Texas for the last 40 years and is a recording session player, arranger, producer, composer, and music teacher. Joe has recorded on many albums with artists such, as Linda Ronstadt, John Hyatt, Flaco Jimenez, Texas Tornadoes, Freddie Fender, Duck Soup, The Brew and hundreds more. As a jingle singer, Joe has performed in over 100 jingles. He received a Grammy Plaque for his work in arranging and performing on a Flaco Jimenez CD. He received the "Joe Morales Day" award in 1993 from Mayor Bruce Todd in recognition of his outstanding contribution to the community through his musicianship. He has led summer jazz camps for children for 31 years and has taught privately for 42 years. Joe started a jazz group for kids that meets weekly called the AUSTIN JAZZ CLUB, and meets year-round. Joe holds a monthly residency with the Brew (Saturdays) at the world-famous Elephant Room. Currently Joe is the jazz consultant to the Eanes Jazz Program and the McCallum Jazz Program (school of fine arts).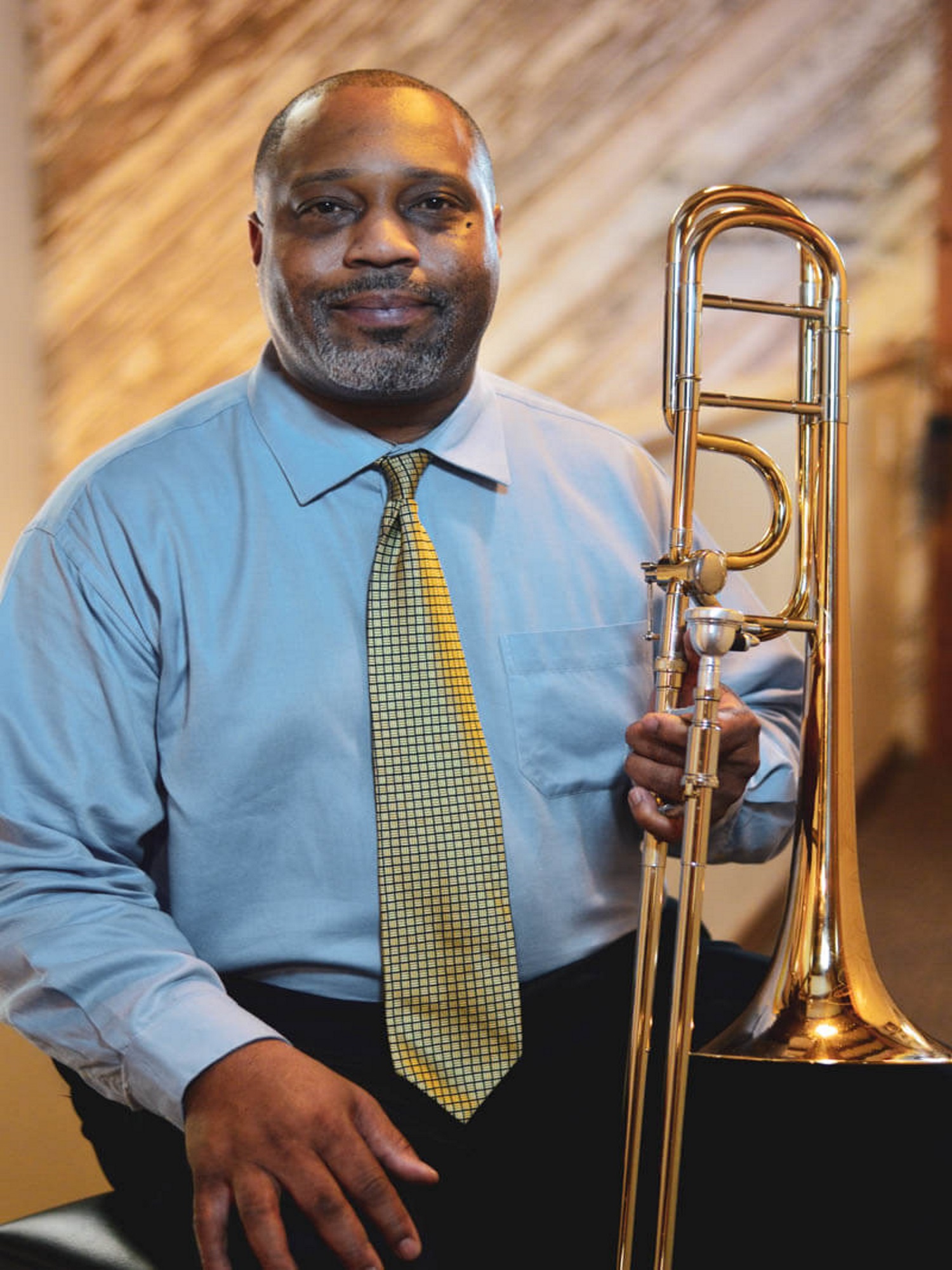 Andre Hayward
VP of Resource and Development
LOWER BRASS, JAZZ IMPROVISATION, ENSEMBLES Andre Hayward is an extremely gifted trombonist with the sound and clarity reminiscent of the late J.J. Johnson. His gospel-tinged approach is refreshing and will warm the hearts of anyone he comes in contact with. He landed his first engagement with trumpeter Roy Hargrove for a European tour after being heard at a jam session during a festival while playing with the Texas Southern University Jazz Ensemble. After Hargrove, Hayward performed and recorded with singer/bandleader Betty Carter for five years in her acclaimed "Jazz Ahead" program. Other acclaimed performers include Joe Williams, Slide Hampton, John Lewis, Mingus Dynasty Big Band, Gerald Wilson, Kirk Whalum, Jimmy Heath, The Duke Ellington Orchestra and Illinois Jacquet's Big Band. His most recent performance credits are The Jazz at Lincoln Center Orchestra, The San Francisco Jazz Collective, and The Clayton – Hamilton Jazz Orchestra. In 2003, he received first place and a $20,000 scholarship at the International Thelonious Monk Trombone Competition in Washington, DC. Hayward is also an educator who has conducted numerous clinics and workshops in various parts of the US and overseas. Hayward has served as jazz trombone professor at New School of Jazz & Contemporary Music, New York University, New England Conservatory, Michigan State University, University of Texas – Butler School of Music, and University of North Texas.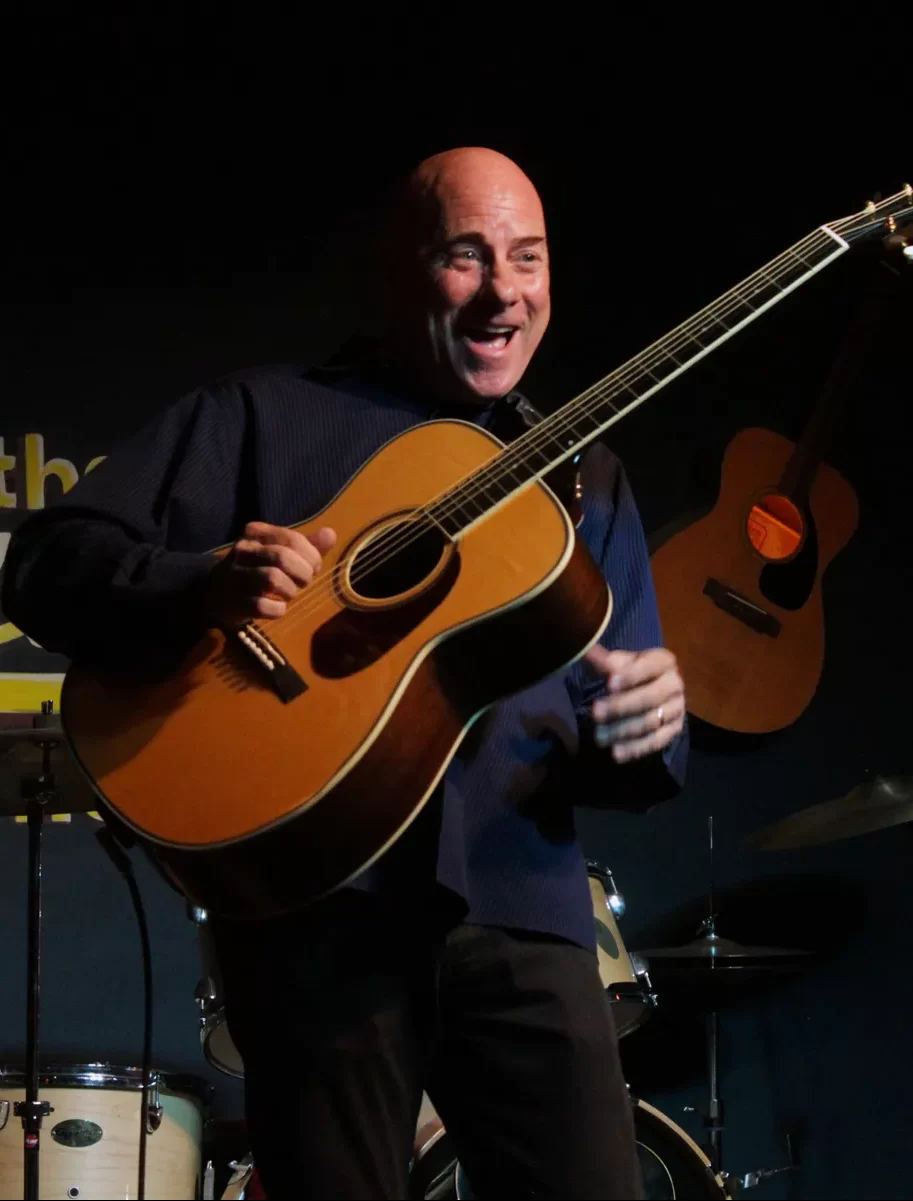 Jay Leach
Guitar, Lap Steel, Pedal Steel
Jay Leach is a multi-talented guitarist whose experience ranges from studio work in television, commercials, and motion pictures to multiple albums and guitar books as a solo artist. Jay has many years of playing and recording work in the Los Angeles area, including work in Television and Motion Pictures, including 10 years as principal Pedal Steel Guitarist and utility musician for the TV show American Idol. Jay currently has 8 albums as a solo artist and 3 books with Mel Bay, for Acoustic Guitar, Lap Steel, and Pedal Steel. After many years in Los Angeles, Jay and his wife relocated to the Austin, Texas area. Jay's credits for TV shows include: American Idol with Kenny Rogers, Touched by an Angel, Matlock, In The Heat of The Night, Murder She Wrote, Jake and the Fatman, cartoon episodes of Lilo & Stich, Hey Arnold, and the Disney Channel's Dumbo's Flying Circus; and many TV and radio commercials such as: IBM, Budweiser, Denny's, McDonald's, Nike, Black Angus Steak House, and Mercedes. Movie soundtrack credits include Mars Attacks, Trip to Bountiful, Down and Out in Beverly Hills, Gone Fishin', Tough Enough, A Simple Wish, Smokey and the Bandit III, Urban Cowboy, Big Business, and Six Days and Seven Nights. Jay has worked or recorded with Roy Orbison, Barry Manilow, Gladys Knight, John Denver, The Pointer Sisters, Kirk Whalum, and many others. Jay's teaching experience includes work as a clinician, guest lecturer, or artist in residence at: California State University, Northridge; Oklahoma State University; Los Angeles Musicians Academy; College of the Canyons, California; Texas jazz & Blues Camp, and others.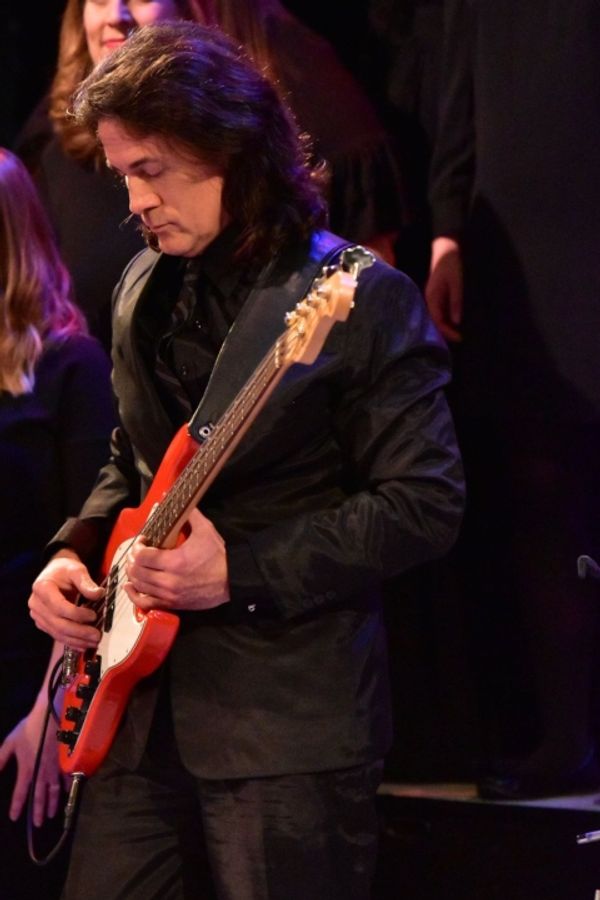 Chris Alcaraz
Bass, Violin, Guitar, Piano, Ensembles
Chris Alcaraz has been playing music since his four-year-old hands first held a violin. He learned to play guitar at seven, electric bass at eight and double bass at nine. Chris attended Arizona State University on a Jazz scholarship and played double bass in the University Symphony. Upon moving to Austin, Chris began playing and touring with Texas Tornado, Ernie Durawa, and Ernie pianist Wiley Cousins. Chris toured Scandinavian, relocated to Finland, recorded his first solo album with the group , and moved to London -- where his singles "Anne" and "To Your Heart" received national airplay on BBC Radio 2. Returning to the States, Chris formed his own band and was introduced to teaching by his early mentor Bud Dimock, who also taught jazz giants Grant Geissman and Stanley Jordan. Chris serves as Bassist, Vocalist and Musical Director for DURAWA with Ernie Durawa and Will Knaak (Blue October) -- and as the Bassist for NY Blues Hall of Fame artist, Murali Coryell, in Murali's Texas based touring group with Ernie Durawa. Genres range across the spectrum: rock, blues, soul, country, jazz. As Chris says "The music is about peace, love, togetherness and improving the human condition. Now is the time for these messages to be heard and shared. We are all part of 'One Human Race' together. To survive and thrive, we have to do this together."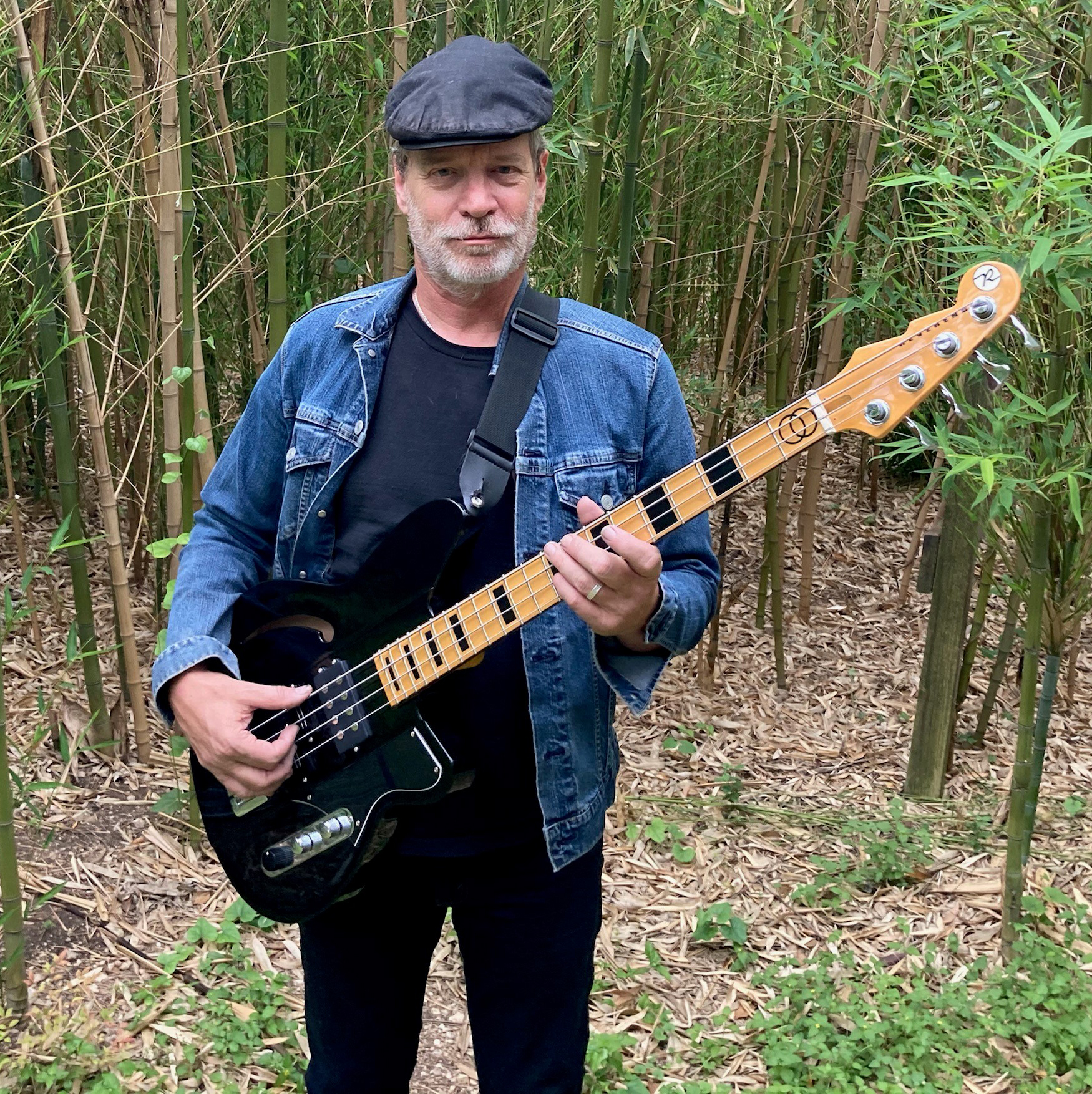 Brad Houser
Saxophone, Guitar, Ukelele, Piano
Brad Houser is, among other things, the founding member of Edie Brickell and New Bohemians, and Critters Buggin. He is an active ingredient in the Austin music matrix, playing regularly with Josh Perdue, Matt Hubbard, Grouchy Like Riley and Zydeco Blanco. Houser has been a saxophone teacher with Anthropos Arts since 2004. Houser also teaches electric bass. He and his wife Kirilola formed Diamond Booms in 2020 and recently showcased at SXSW and have released an EP on Bandcamp called "Pheasant Sleep". Also, in 2019 Reverend Guitars debuted his signature model bass, the Basshouser Fatfish 32.
Mike Harris
GUITAR, BASS, VIOLIN, VIOLA, MANDOLIN
B.M. in theory from University of North Texas, 1978, Magna Cum Laude; M.M. in guitar performance from UNT, 1983; Master classes with Oscar Ghiglia, Eliot Fisk, Paul O'dette, Robert Guthrie and others. Multi-instrumentalist (guitar, bass, violin, viola, mandolin) with extensive performing experience in diverse styles, including classical, rock, country, and jazz, and has worked extensively with Arthur Brown, Jimmy Carl Black, and Kim Fowley. Over twenty years of teaching experience, including five years at University of North Texas as a teaching fellow and adjunct faculty member. Instructor positions at St. Stephen's, Childbloom, Austin Guitar School, Three Muses School, and Austin Piano & Strings.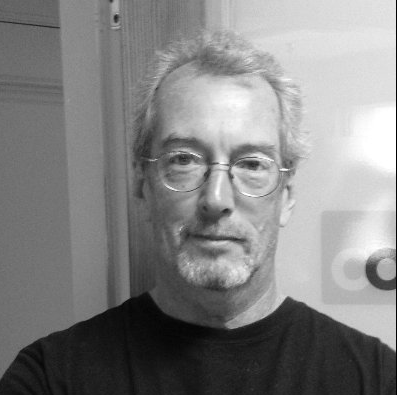 David R. Aldridge
Drum set, Kids Drum Circles
David is a native Austinite who relocated to the East Coast as a teen, where he began his drum studies at The Percussion Center, an old-school brick and mortar drum store in Newport, Delaware. He studied with Dick Kenny and Joe Brancato (Musicians Institute) and took occasional lessons from four-way coordination master and visiting instructor Jim Chapin. Summer camps at Towson University in Maryland exposed David to the Stan Kenton Orchestra and lessons with Peter Erskine, and over the years, David was fortunate to have opportunities to study further with Erskine in Los Angeles, along with occasionally study with master drummers including Ed Soph, Randy Jones, Ron Davis, David Garibaldi, and Mitchell Peters. Odd meter explorer Hank Levy conducted extended jazz ensemble clinics in Delaware which introduced David to Levy's unique and Indian drumming-influence brand of jazz, and he later attended Towson University as a music major to study further under Hank Levy. A brief study with Terry Bozzio in Los Angeles inspired David to write The Elements of Rhythm, Vols. I & II, a systematic introduction to the underlying structure of rhythm pattern development and vocabulary patterns. Music theory has long had hundreds of texts addressing the study tonal organization, while rhythm pattern theory has received relatively little attention paid to rhythmic organization. The Elements of Rhythm series is one of the most comprehensive studies of the subject, with David having been invited to offer a presentation on these books at Rhythm Production and Perception #14 conference at the University of Birmingham, in Birmingham, England. In addition to his focus as a drum set educator, David continues to play locally in Austin returning to Texas after many years in California, where he played in jazz and blues bands in Santa Cruz, San Luis Obispo, and the greater Los Angeles area. To date, his highlight musical experience remains having recorded with the legendary Crazy World of Arthur Brown on the classic Requiem, with a featured song ("Busha-Busha") earning rotation on MTV. David's secondary focus is the conducting of kids drum circles, with an emphasis on addressing children with Tourette Syndrome. Beginning in 2013, David held drum circles in Southern California with support from Remo Percussion, which also helped David conduct a joint-teaching opportunity for kids in Birmingham, England. As Covid-19 subsides, David will be resuming this special area of focus to bring percussion experiences for kids to explore. As a composer and multi-instrumentalist, David believes drummers should be exposed to not merely learning how to play the drum set, but also how to listen to and interact with another instrumentalist. To facilitate this learning process, he occasionally doubles up on bass or guitar to help students learn how to work best a band member.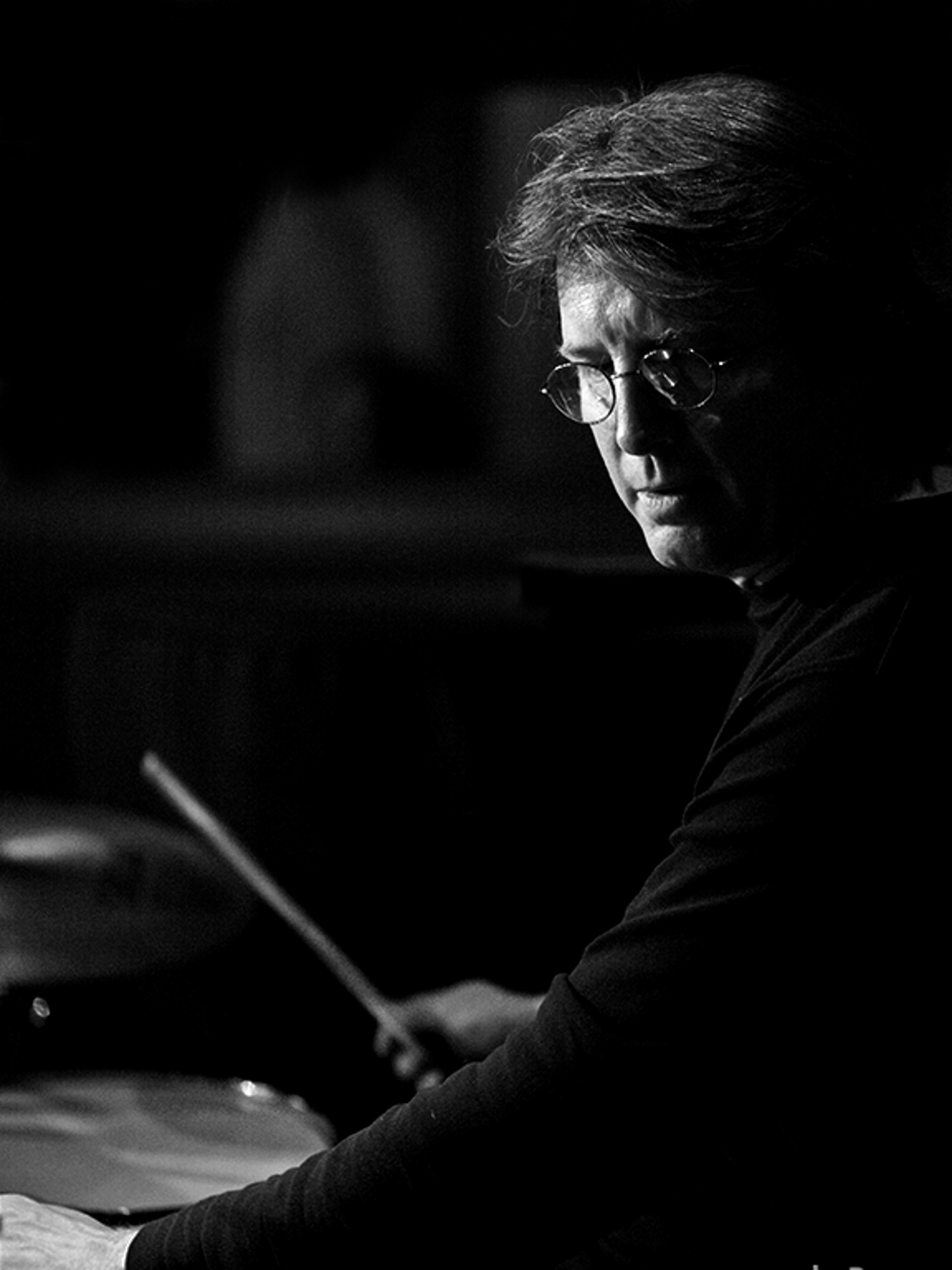 Tom Brechtlein
MASTERCLASSES, DRUMSET, ENSEMBLES
Tom Brechtlein grew up in East Meadow, Long Island and gravitated to drums after listening to the Beatles, the Rolling Stones, the Who, Cream and the Jimi Hendrix Experience. In junior high, his attention turned to big band jazz, and he became attracted to the music of the Thad Jones-Mel Lewis Orchestra. His investigation of jazz led him to Dave Brubeck's drummer Joe Morello and then to modern giants like Elvin Jones and Tony Williams as well as legends like Papa Jo Jones, Max Roach and Philly Joe Jones. "When I was 18," he recalls, "I saw Chick Corea's Return To Forever on PBS Television; and I remember sitting there thinking, ' I'm going to play with that guy someday.'" Two years later, in 1978, he auditioned with Corea and got the gig. He remained in the band till 1983, at which point he joined Wayne Shorter's band. There followed extensive road work with guitarist Al Di Meola and violinist Jean Luc Ponty before Tom finally hooked up with Robben Ford in 1986.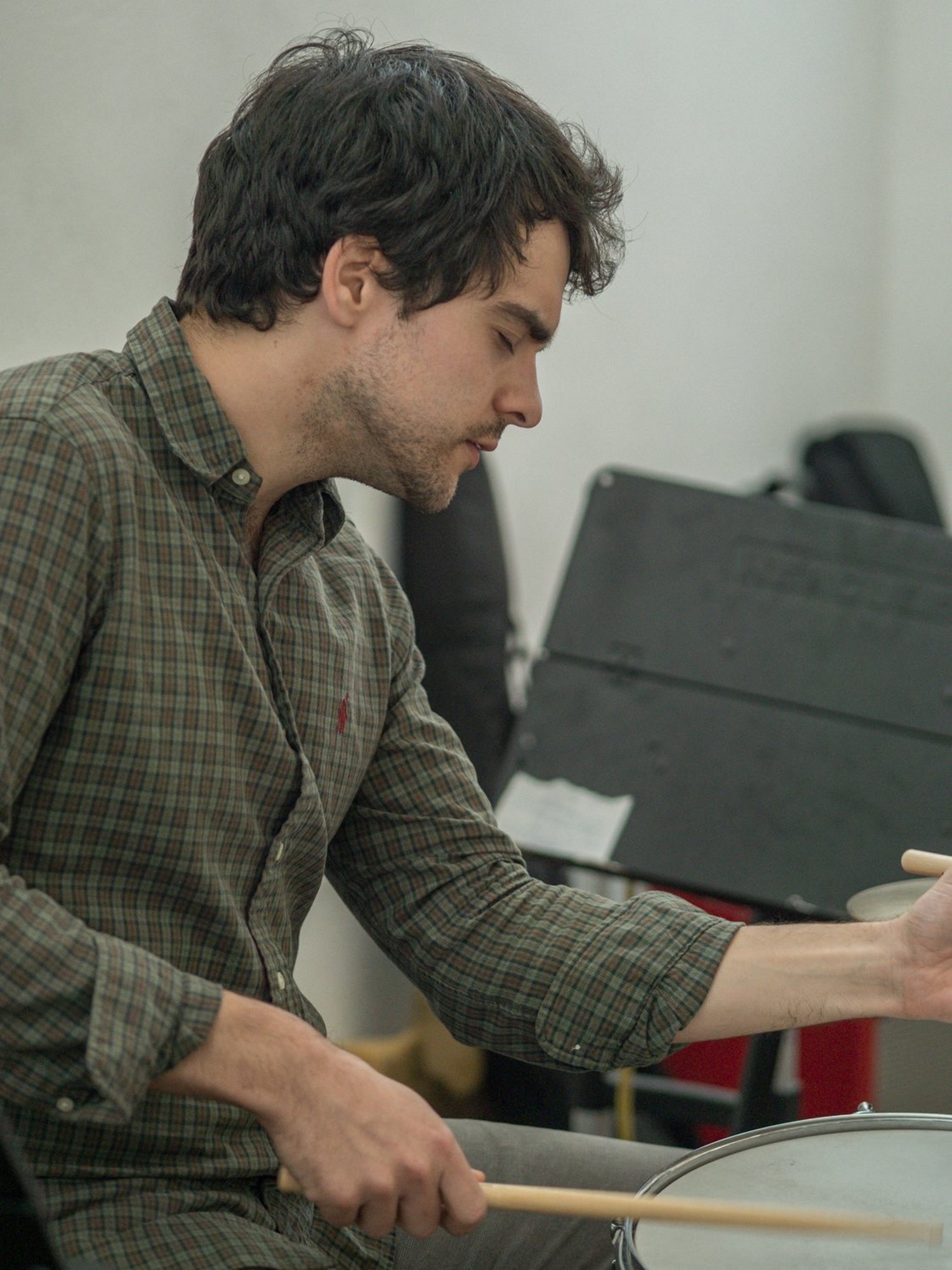 Daniel Dufour
PERCUSSION, DRUMSET, ENSEMBLES
B.M in in Percussion Performance at Sam Houston State University M.M in Jazz Studies at the University of Texas at Austin. Daniel has had the opportunity to play with many great musicians including Pete Rodriquez, Gabriel Santiago, Justin Vasquez, Lynn Seaton, Mitch Watkins, Suzi Stern, Andre Hayward, Ephraim Owens, Elias Haslinger, Red Young, Kevin Lovejoy, Woody Witt, Joe LoCascio, Rotem Sivan, Randy Brecker, Luis Perdomo, Roberto Quintero, Maria Schneider, and Joshua Redman. Daniel has been a part of many festivals in the greater South East region of Texas. Such appearances included the Corpus Christi Jazz Festival, the Jazz Alive Festival in San Antonio, the SHSU Bill Watrous Jazz Festival, and the Temple College Jazz Festival. His teachers include Jeff Hellmer, Wayne Salzmann, John Mills, John Fremgen, Aric Schneller, and John Lane. Daniel is an endorsing artist for Aquarian Drum Heads, Innovative Percussion Sticks, and the A&F Drum Company.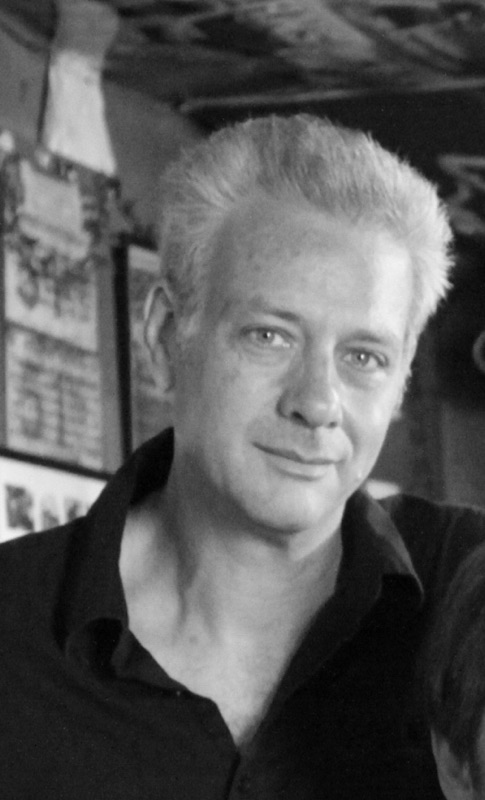 Mark Epstein
Guitar, Bass, Piano
A veteran of the New York City music scene, now living in Austin, TX, Mark Epstein has played electric and upright bass with a diverse roster of world-class artists, including Johnny Winter, Joe Bonamassa, Joe Beck, David Crosby, Dr. John, John McEnroe, Larry Mitchell, Willie Nelson, Vernon Reid, Dr. Lonnie Smith and Edgar Winter. In Austin: credits include Monte Montgomery, Carolyn Wonderland, Paula Nelson, Red Young, Dave Scher, Pat Green, Rick Trevino, Albert and Gage, Pat Byrne, Sarah Pierce, John Arthur Martinez and many more. Mark is also a multi-instrumentalist, accomplished producer, instructor, published author, and founder of Buildsong.com, where he facilitates group songwriting workshops in education and business environments for team building and creative expression.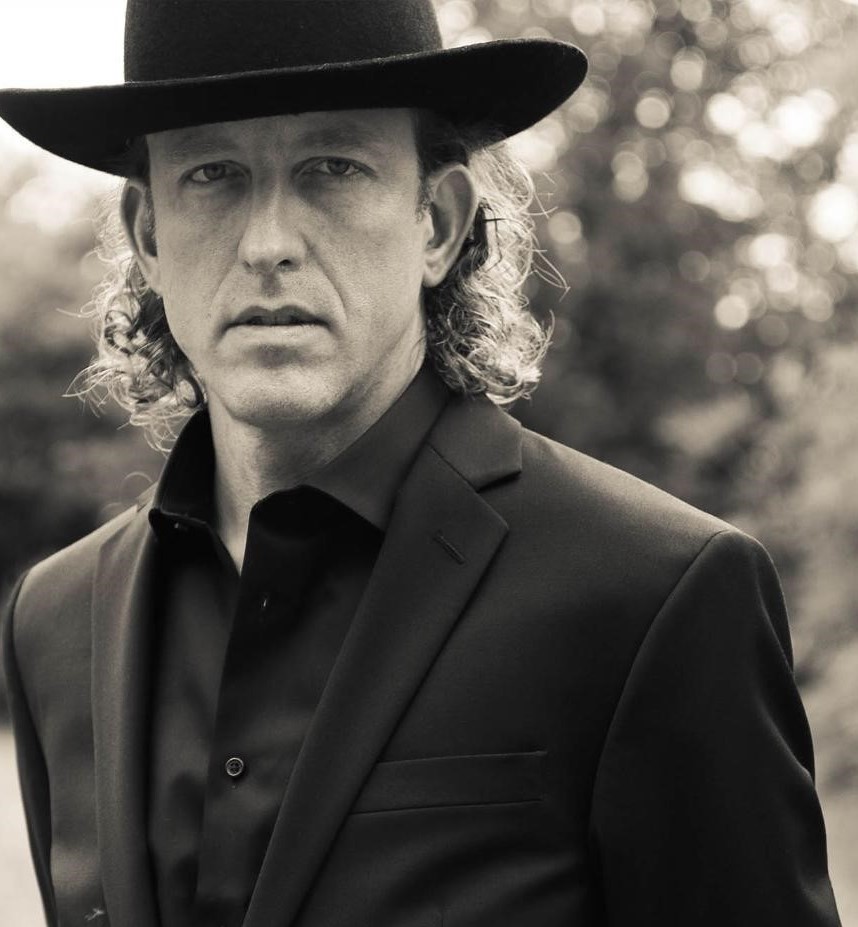 Matt Hubbard
Piano, Organ, Harmonica, Guitar, Bass, Trombone, Vibraphone and Vocals
Multi-instrumentalist (piano, organ, harmonica, guitar, bass, trombone, vibraphone and vocals), producer, composer and longtime Austin resident Matt Hubbard was born in Ann Arbor, Michigan in 1970. Matt studied at Interlochen and Oberlin Conservatory, receiving a Bachelors of Music in Composition and a Bachelors of Arts in English in 1994. Since moving to Austin after graduation he has worked with legend and mentor Willie Nelson for many years, recording and co-producing numerous albums and duets at Willie's home studio in Luck, Texas. Highlights include "Rainbow Connection" (2001 Island/Def Jam) and "Run That By Me One More Time" (2003 Lost Highway), both nominated for the Country Album of the Year Grammy. His first big break, however, was playing keyboards on the soundtrack for "Babe: Pig in the City" produced by Bob Ezrin in 1998. Matt also played keyboards, trombone and harmonica with jam band 7 Walkers featuring Grateful Dead drummer Bill Kreutzmann, Meters' bassist George Porter Jr., guitarist Papa Mali and former bassist Reed Mathis from 2008-2013. 7 Walkers' self-titled debut album ("7 Walkers" 2010 Response) had critical acclaim and was Number 1 on the Jam Band charts for three months. Matt has also worked with Wanda Jackson, Ray Price, lyricist Robert Hunter, Rickie Lee Jones, Fastball, World Idol winner Kurt Neilson and many others live and in the studio. In 2021, Matt appeared on the Tonight Show with Edie Brickell & New Bohemians as well as playing keyboards and even co-writing three songs on the band's last two albums "Rocket" (2018 Verve) and "Hunter and the Dog Star" (2021 Shuffle/Thirty Tigers). Matt released a solo gospel album "Nobody's Fault but Mine" dedicated to his father in 2017 and the Matt Hubbard Trio released "Live at C-Boy's" in 2019, both on Michabou Records.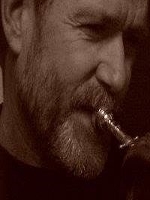 Dave Lee
TRUMPET, JAZZ STUDIES, ENSEMBLES
B.S. in ministries & music from Howard Payne University. Graduate studies at Episcopal Theological Seminary. Ensemble director of the NAJO, Mainstream Jazz Quintet, Rhythm Congress Band, and the Ken Ragsdale Orchestra. Worship leader and choir director for the Sanctuary, and additional music ministry directing experience in the Seattle and Austin areas. Extensive private trumpet teaching experience and ensemble directing, ranging from small groups to large jazz orchestras, in a diverse range of musical styles.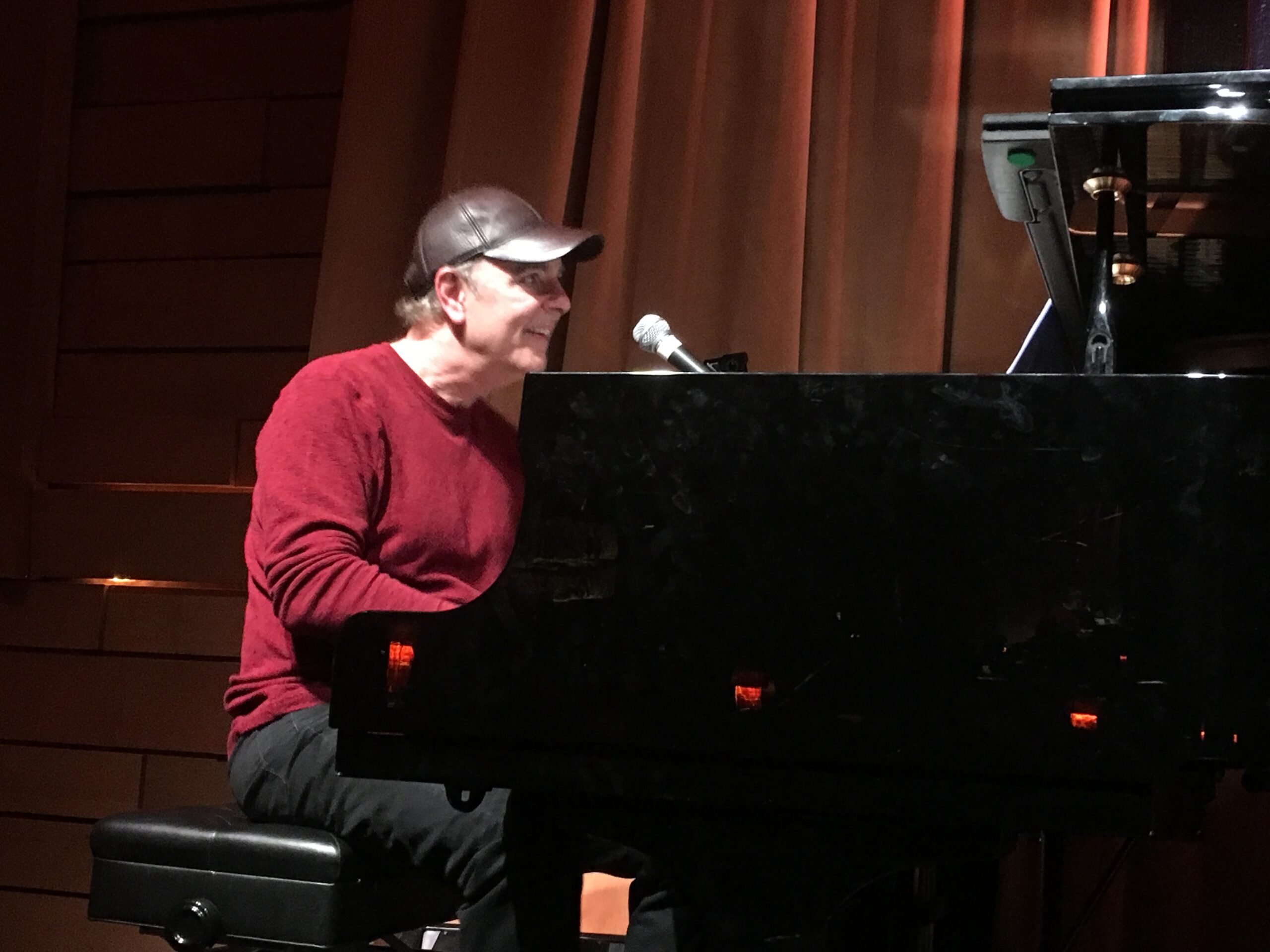 Rique Pantoja
Multi-talented composer, arranger, songwriter, singer and jazz pianist
Meet Rique Pantoja, a multi-talented composer, arranger, songwriter, singer and jazz pianist hailing from Rio de Janeiro. With over two decades of experience based in Los Angeles, Rique is in great demand worldwide for his outstanding work in concerts, recordings, TV and film, and advertising projects. Rique's journey began when he moved to Boston at the young age of 19 to study at the prestigious Berklee College of Music. He then traveled to Paris to work with legendary American jazz trumpeter Chet Baker before returning to Brazil, where he quickly gained acceptance among notable artists in the Brazilian music scene such as Djavan, Milton Nascimento, Ivan Lins, Gilberto Gil, Gal Costa, Chico Buarque, Gonzaguinha and Tim Maia. He was one of the founding members of the highly successful Cama de Gato ("Cat's Cradle"), bestseller instrumental group 1986/87, remaining one of the outstanding Brazilian jazz groups to date. Rique has worked with many heavyweights in the international musical scene, including Carlos Santana, Gloria Estefan, Ricky Martin, Alejandro Sanz, Yasuko Agawa, classical guitarist Christopher Parkening, Abraham Laboriel, Ernie Watts, Lee Ritenour, Frank Gambale, Alex Acuña, Kirk Whalum, Don Grusin, Brandon Fields, Justo Almario, Luis Conte, Steps Ahead - Mike Mainieri, Sadao Watanabe, and Israel Houghton to name a few. His work spans across a wide range of musical styles, including jazz, modern classical, pop, and gospel music. Regardless of the genre, Rique's distinctive stylings are recognizable for their cool beats, unmistakable passion, sophisticated harmonic voicings, and highly original melodic lines. In addition to his diverse portfolio, Rique has made his mark on the worldwide music scene. His tune "I Believed It" co-written with Zoë Theodorou won the prestigious Covenant Awards in Canada as "Jazz/Blues Song of the Year" in 2008. He has also composed and arranged themes and underscoring for hit TV shows, including "Lifestyles Of The Rich And Famous" and "Santa Barbara," as well as for major brands like Coca Cola, Nissan, and Pepsi Cola. The music of Rique has been featured on the soundtracks of various movies, such as Disney's "Jungle 2 Jungle" and the biographical documentary "Let's Get Lost," which chronicles the life of jazz trumpeter Chet Baker. He was also part of the musical soundtrack of the animation "Rio" with Sergio Mendes and film composer John Powell. Apart from his successful music career, Rique is also a respected music educator. He has taught for years at Southern California's Biola University and offered workshops and master classes at various schools, including UCLA, CBU Riverside, Pepperdine University, and at NAMM for Yamaha keyboards. His involvement with different universities and training programs highlights his passion for teaching and nurturing the next generation of musicians. Rique's remarkable talent has earned him endorsement deals with Yamaha, M-Audio, Celemony (Melodyne), and his Salseada appears on the Yamaha Drum module DTXtreme instrument line. Rique Pantoja's diverse musical output have established him as a major figure in the music industry, both in his native Brazil and around the world.
John X Reed
GUITAR, ENSEMBLES
Early music studies on guitar and fiddle at age 8 with his father and grandfather on a farm in eastern New Mexico. Attended Texas Tech University, where he embarked on what would become long term musical associations with Jimmie Dale Gilmore, Joe Ely, Butch Hancock, Jesse "Guitar" Taylor and Ponty Bone. Extensive performing experience throughout the United States and Europe. Recorded and toured with many artists, including: Freda and the Firedogs, Doug Sahm, Roky Erickson, Marcia Ball, Lucinda Williams, James Polk, Kimmie Rhodes, Alvin Crow, Kenneth Threadgill, The Lucky Tomblin Band, the Texana Dames, and Denny Freeman, Carnegie Hall performance with Doug Sahm. Over 30 years teaching experience, and has been a major teacher and influence on a number of excellent guitarists.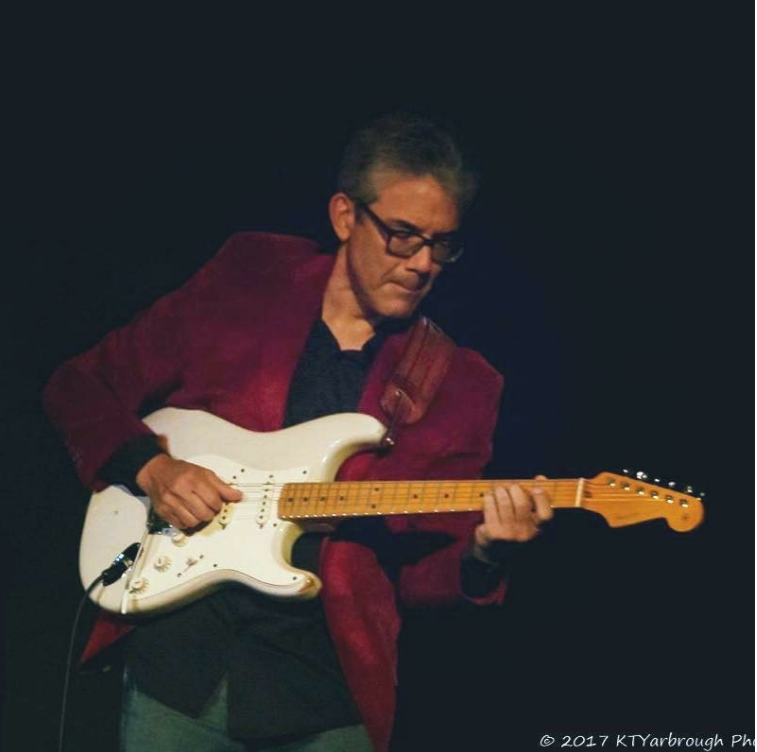 Glenn Rexach
GUITAR, ENSEMBLES
Glenn Rexach, long a fixture on the Austin music scene, has been a first call guitarist for decades. His group, the Glenn Rexach Group, which features Rexach's intricate compositions. has opened for guitarist Scott Henderson, drum legend Billy Cobham, and has performed at the JazzAlive Jazz Festival, the Wobeon Jazz Fusion Festival, the Jazz on Main Festival, and various venues throughout Texas. He is also the guitarist for the Jacqui Walker Band (blues), Darrell Goldman (country), the Austin Jazz Workshop, Jazz PR (Salsa), countless freelance gigs, and is on the praise and worship team at Bethany Lutheran Church. His performing credits include: jazz sax great Eddie Harris, Eddie Palmieri, Buddy Emmons, the Creative Opportunity Jazz Orchestra, Malford Milligan, Brannen Temple's Atomic Soul, Just Released, Helen Sung, Jr. Medlow and the Bad Boys, Eliza Gilkyson, Nestor Torres, Dr. James Polk, Tony Campise, Hank Hehmsoth, violin and oud virtuoso Simon Shaheen, La Tribu, Ta Mere, Orchestra Tropicana, Jazz P.R., the Samba Police, Strings Attached, Gary Clark Jr., Carolyn Wonderland, and many others. He currently has 3 recordings under his own name, RoundTrip (out of print), Living Joe to Joe, and the group's most recent release, PanaRican (a tribute to his Puerto Rican and Panamanian heritage). Rexach brings his vast experience to each of the many students he has taught and mentored. "Taste gives PanaRican an accessible lift most fusioneers never accomplish." Austin Chronicle reviewer Michael Toland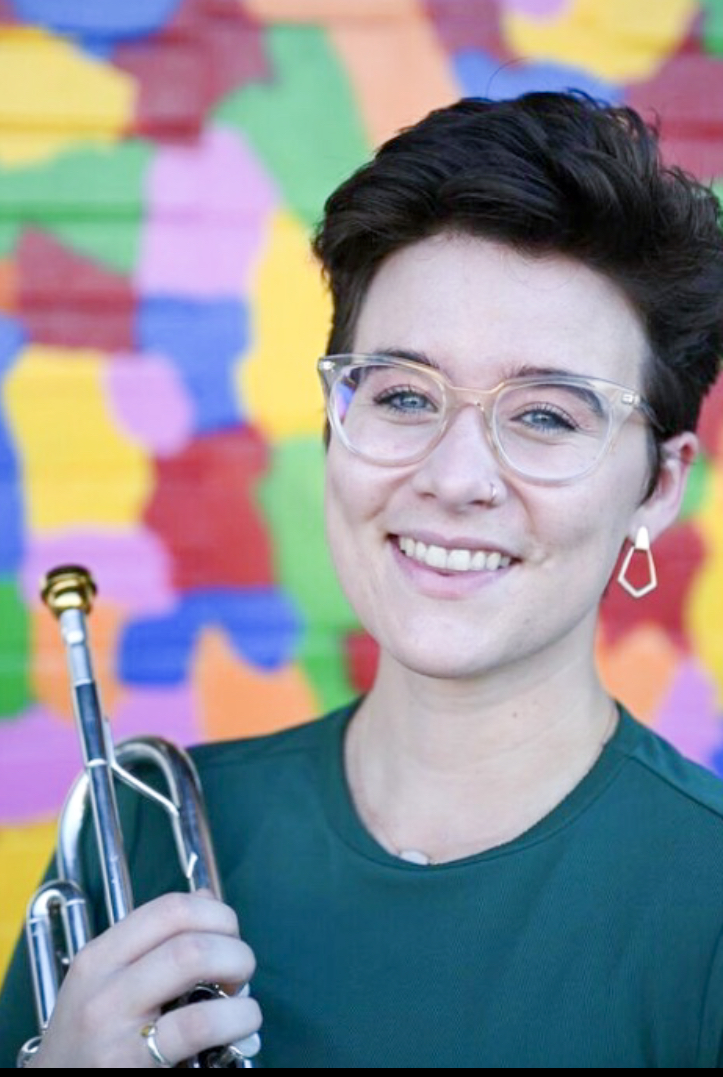 Rachel Spencer
Associate Director
TRUMPET, JAZZ STUDIES, ENSEMBLES A versatile and engaging performer, Rachel Spencer's career has been rich and fulfilling. From big bands to orchestras, brass bands to brass quintets, Rachel is known for her stylistic prowess in a wide range of genres, as well as her clear and expressive tone. Ms. Spencer has shared the stage with many incredible musicians such as Bill Watrous, Sean Jones, Grace Kelly, and Randy Brecker, among others. Her music has afforded her many travel opportunities; She has performed at TMEA, OMEA, the Tanglewood Music Center, and has traveled to Hong Kong as a featured performer in the Chinese New Year Parade. While a graduate student at the University of Texas, she was a member of the UT Wind Ensemble, Symphony Orchestra, New Music Ensemble, and was a semifinalist in the National Trumpet Competition graduate solo division. In addition to her performing accomplishments, she was the Director of the Longhorn Jazz Ensemble. As a member of DCI, Rachel was a member of the Bluecoats for 5 years as a lead trumpet player, soloist, and horn sergeant, winning bronze, silver, and gold with the corps. A passionate and well-rounded teacher, Rachel is devoted to the forward motion of music and jazz education and is dedicated to teaching students from all walks of life. She has multiple years experience as band director, private lesson teacher, clinician, and currently serves on brass faculty for the Cadets drum and bugle corps. She is a founding member of Jazz Girls Texas, a Production Central coordinator at the annual Jazz Education Network Conference, and has served on faculty at Longhorn Music Camp. Rachel holds a Master of Music degree from the University of Texas at Austin in Music and Human Learning and a Bachelor of Music from Capital University in Jazz Studies. Her major teachers and influencers include Rob Parton, Lou Fischer, Marie Spezalie, and Wiff Rudd. In her free time, Rachel enjoys reading, playing with her cats, and doing yoga with her partner.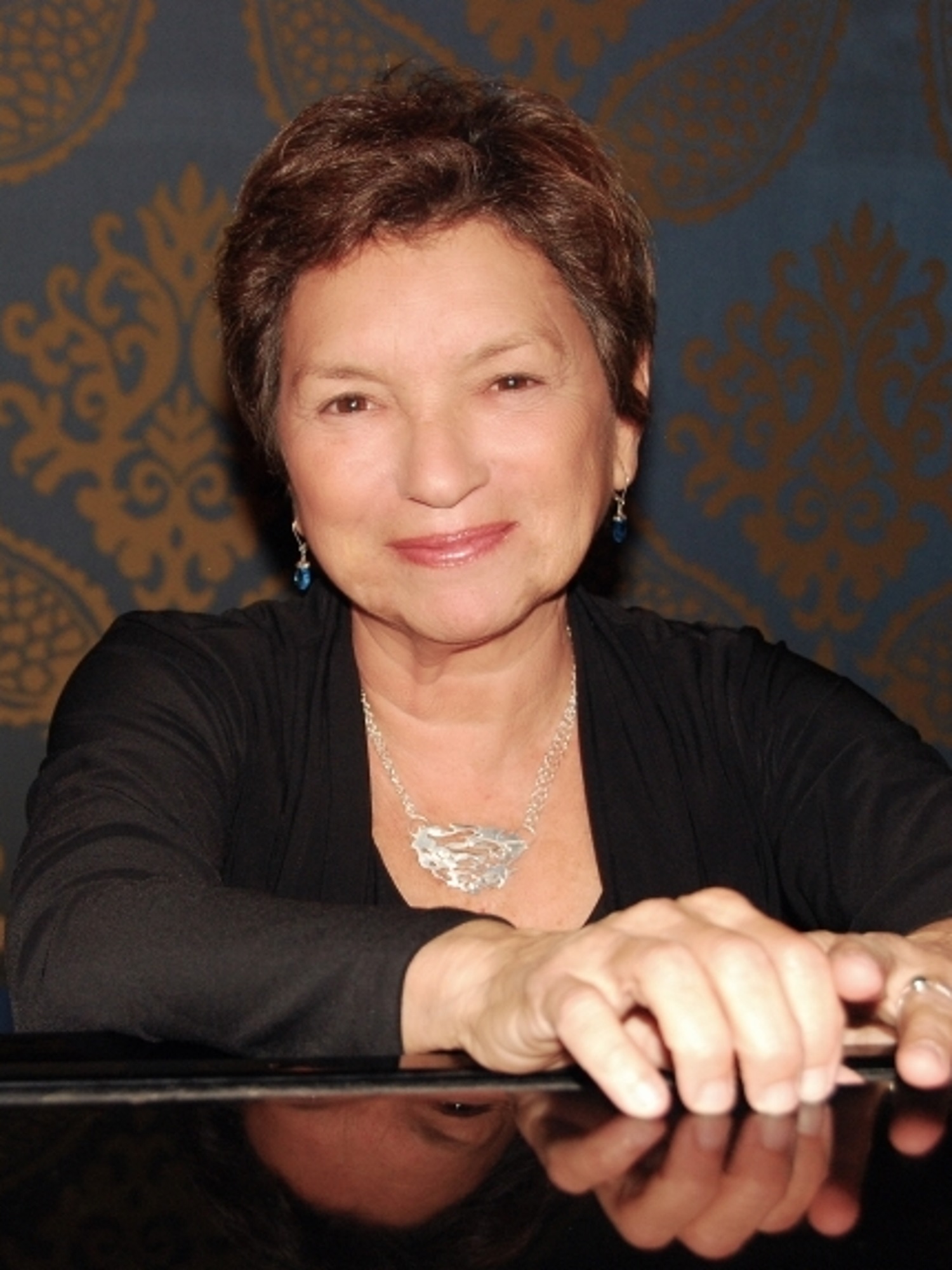 Peggy Stern
PIANO, ENSEMBLES, JAZZ STUDIES
Peggy has worked and toured with many wonderful musicians: Lee Konitz, Diane Schuur, David "Fathead" Newman, Jay Clayton, Gary Peacock, Gene Bertoncini, Bud Shank, Red Holloway, Thomas Chapin, Machito, Puck Fair, Bobby Shew, Stanley Turrentine, Gerry Mulligan, Eddie Henderson, Emily Remler, to name a few. Peggy has toured throughout Europe, the US, Canada, Australia, and Japan. In addition, Peggy has worked as an educator for the past 20 years, at colleges in the US. She has given workshops throughout Europe (Switzerland, Sweden, Denmark, Italy), and the US. Since May 2013, Peggy makes her home in Austin, Texas, to be near her family. Joining the vibrant music scene there, she intends to create a new (for her) musical genre, to add to her already eclectic tastes (Latin, Classical, Brazilian, Progressive and Free jazz, etc). She calls it Cowboy Jazz, with a 2017 release entitled Shine On. 2015 saw the release of her 13th CD, a chamber jazz recording entitled Z Octet.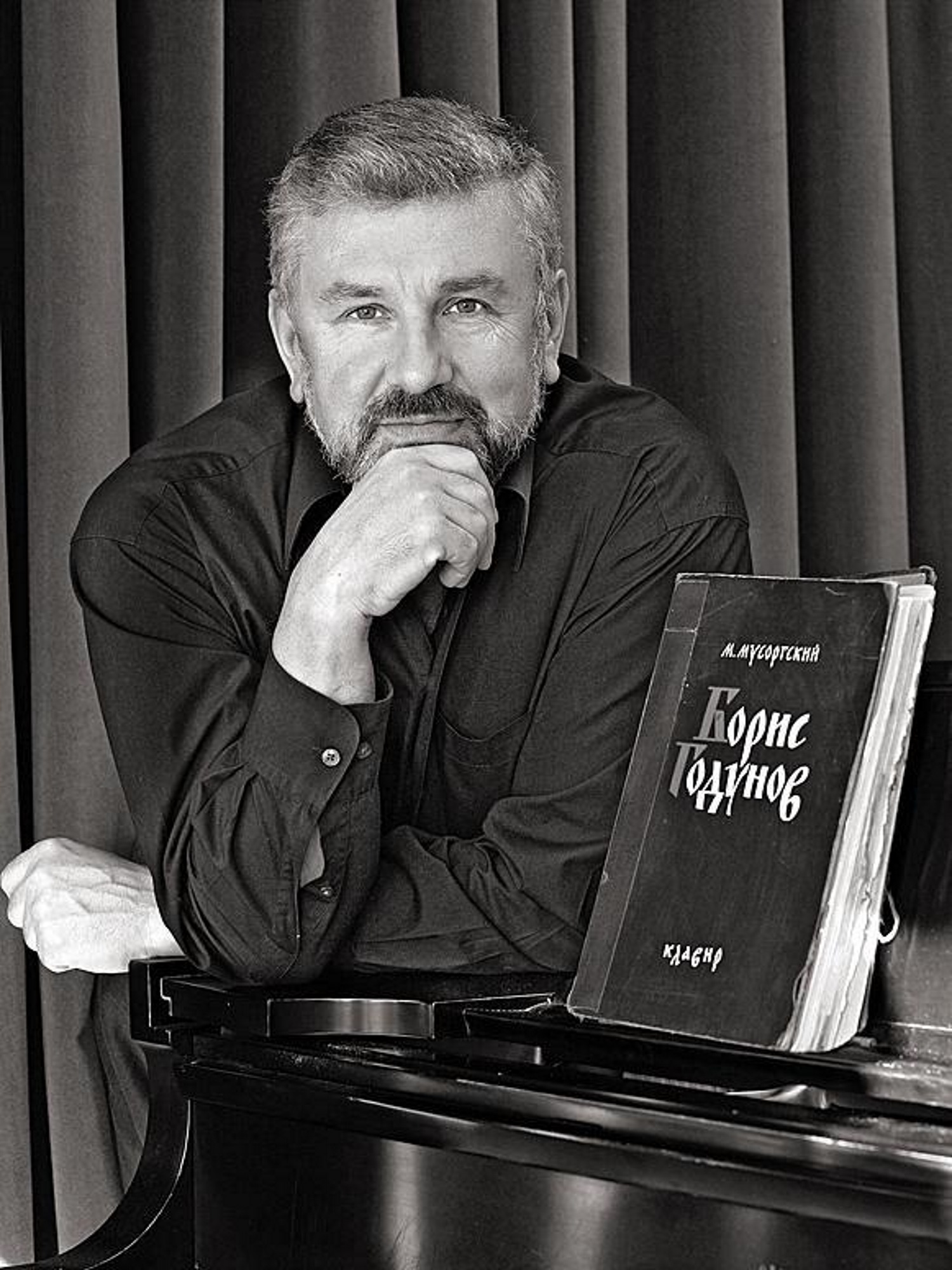 Nikita Storojev
PRIVATE VOCAL STUDIES & COACHING
Nikita Storojev is a Russian bass vocalist, who after receiving his degree in philosophy, entered the Tchaikovsky Conservatory in Moscow. Upon winning the prestigious Tchaikovsky Competition, he became a principal soloist at the Bolshoi Theater and the Moscow Philharmonic Society. He speaks Russian, French, English, German, Spanish, and Italian. Mr. Storojev has performed in the world's major opera houses, concert halls and appeared in international festivals in Vienna, Paris, London, Milan, New York, San Francisco, Florence, Munich, Berlin, etc. His vast repertoire today consists of over 50 operatic roles and more than 300 classical songs. He has twenty-five commercial CDs and five DVDs, performed and recorded under the direction of conductors such as Mstislav Rostropovich, Vladimir Ashkenazy, Sir John Pritchard, Claudio Abbado, Neeme Jarvi, John Nelson, Marius Jansons, Gennady Rozhdestvenski etc., and with singers such as Placido Domingo and Luciano Pavarotti. Mr. Storojev has taught many students in several countries, and is currently is an Associate Professor of Voice and Opera at the University of Texas Butler School of Music. Eighteen of his students have won international singing competitions in Europe. In the last four years, while teaching at The University of Texas, his students have won national competitions, participated in young artist programs, and begun professional careers. As a teacher, Mr. Storojev has also presented master classes around the world in Japan, Taiwan, Russia, Germany, France, Italy, and Mexico, as well as in the United States. In addition to his professorship at UT, Mr. Storojev has opened his Austin vocal teaching studio to the community for students who desire to perform at their highest vocal level possible. Recent engagements for Mr. Storojev include the roles of the Police-Sergeant and the Old Prisoner in Lady Macbeth of Mtsensk with Christian Badea and the Baltimore Opera; a program of excerpts from Boris Godunov and Prince Igor with Peter Bay and the Austin Symphony Orchestra; more performances of Lady Macbeth of Mtsensk, conducted by Donald Runnicles at the San Francisco Opera; a performance of the role of King Dodon in Le Coq d'Or with the Mariinsky Theatre in St. Petersburg, Russia. An extensive list of additional recent engagements for Mr. Storojev, and additional information, can be found at the following link, http://www.music.utexas.edu/directory/details.aspx?id=10
Tatiana Storozheva
PIANO, ACCOMPANIST, VOCAL COACH
Tatiana Storozheva is a professional pianist, accompanist and vocal coach. She was born and raised in Yekaterinburg, Russia and attended a special music school for gifted children. She received her Master's Degree from the Mussorgsky Conservatory in Yekaterinburg in Piano Performance, Opera Coach, Piano Teacher and Collaborative Piano. Mrs. Storozheva served as Head Coach at the Yekaterinburg Opera for 22 years. She also accompanied soloists in recital, served as soloist of the Yekaterinburg Philharmonia Society, and was the Artistic Director, Conductor and Pianist for Musical Theater, Yekaterinburg. For her work in opera, Mrs. Storozheva was named an Honored Artist of Russia. She also received the Best Accompanist award at the Mussorgsky competition. Her repertoire consists of numerous operas and over 300 hundred songs in Russian, Italian, German, French and English. Mrs. Storozheva has also made several recordings with internationally recognized Russian singers such Nikita Storojev and Valentin Zacharov. During the course of her career she has prepared and accompanied singers in national and international vocal competitions such as the Glinka Competition and the Rimsky-Korsakov Competition in Russia and the Belvedere in Vienna. She has participated in many festivals in Germany, France, Belgium and Hungary and served as coach, assisting Mstislav Rostropovich, in a production of Shostakovich's Lady Macbeth of Mtsensk at the Teatro Real in Madrid, Spain. Additional collaborative engagements include Baltimore Opera, Austin Lyric Opera, Moscow, Bard Festival in New York, Houston, San Antonio, Austin, Warsaw Philharmonic Concert Hall, Poland, and Washington, D.C. Tatiana is a vocal coach and accompanist for University of Texas Butler School of Music students.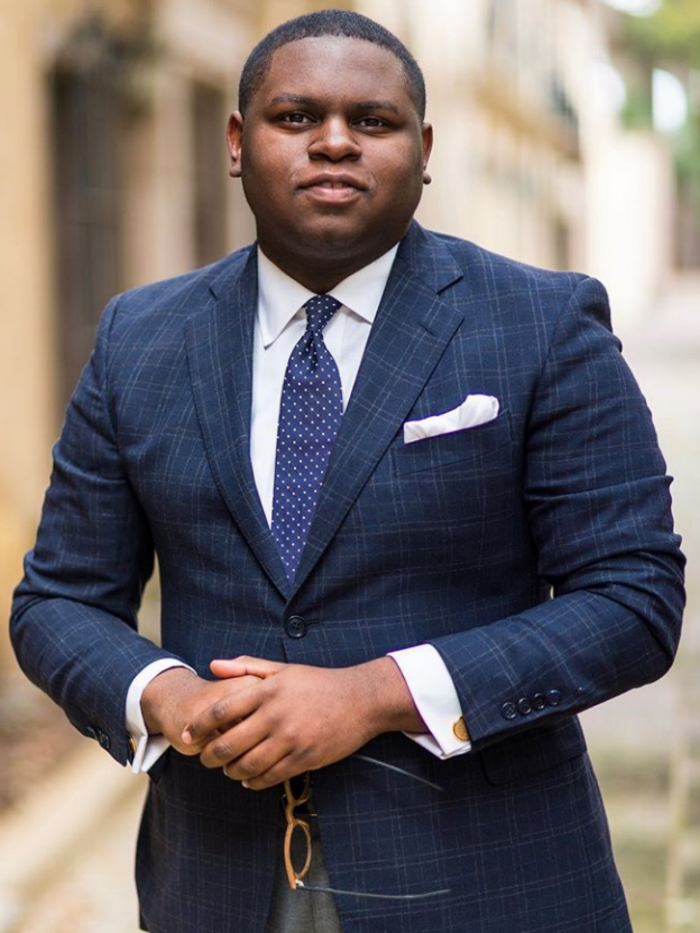 Jay Tillman
Piano, Organ, Guitar, Bass, Ukulele, Saxophone, Violin, Percussion
Jay Tillman is a multi-instrumentalist from Dallas, Texas, USA. Although his primary instrument is piano, he is proficient in organ, bass, and percussion. He is currently a student, the Minister of Music of his local church, and has been a frequent music instructor/consultant for The African American Cultural Center in Austin, Texas. He is a proud member of the Huston-Tillotson Concert Choir, under the direction of Dr. Gloria Quinlan. His energetic playing style, reflects his effervescent personality. He is fluent in gospel, pop, jazz, soul, fusion, and country- and plays them all with improvisational prowess. He has dedicated his life to music education, and believes that "the key to living a happy life is Jesus, and Gustav Mahler." He attributes most of his musical success to his three teachers: Jay Booker, John Tatum, and Dr. Stephen Burnaman.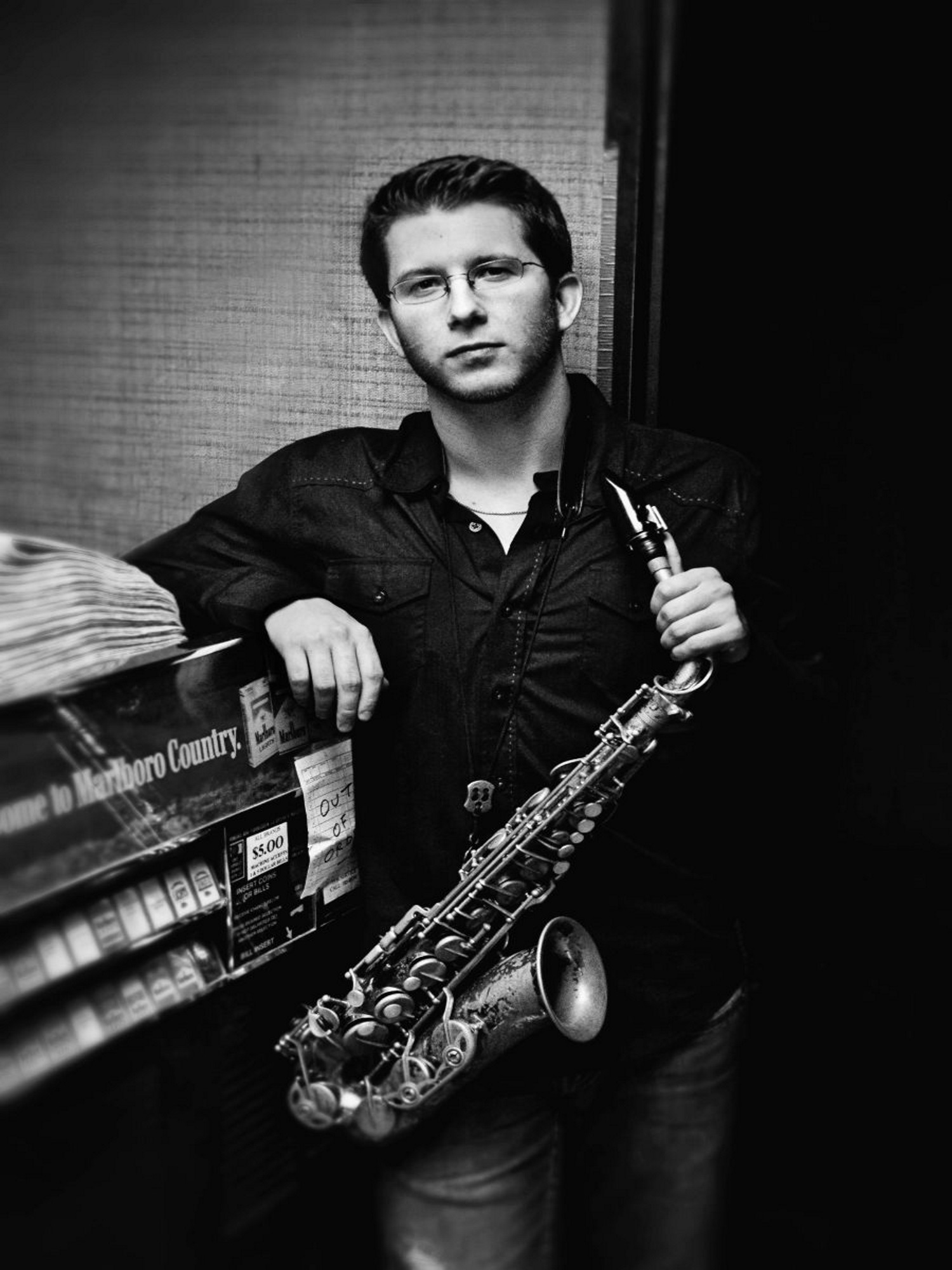 Justin Vasquez
VP of Media Operations
SAXOPHONE, IMPROV, JAZZ STUDIES Evolution and a fiercely open-minded approach to composition are the hallmarks of saxophonist Justin Vasquez. His writing, filled with surprises and twists, crosses boundaries of jazz, contemporary, country, classical, and singer/songwriter aesthetics. His sound, aggressive and muscular, bears the lineage of greats like Coltrane, Joe Henderson, Kenny Garrett and Michael Brecker yet is immediately identifiable. B.M. in jazz performance from the University of Texas in Austin 2005. Recipient of ASCAP Young Jazz Composers Award in 2009. Influential teachers include Dick Oatts, Eddie Daniels, Vincent Herring, Dan Haerle, Andy Laverne, Jeff Hellmer. Recording/touring/performing experience with Randy Brecker (Brecker Brothers), Jimmy Haslip (Yellowjackets), Mike Stern (Miles Davis), Manhattan Transfer, Bob Brookmeyer (Stan Getz), Dave Liebman (Miles Davis), Tom Harrell, Gerry Gibbs, VV Brown, Gretchen Parlato, Janek Gwizdala, Jojo Mayer. Justin has over a decade of experience teaching saxophone performance as well as composition and improvisation.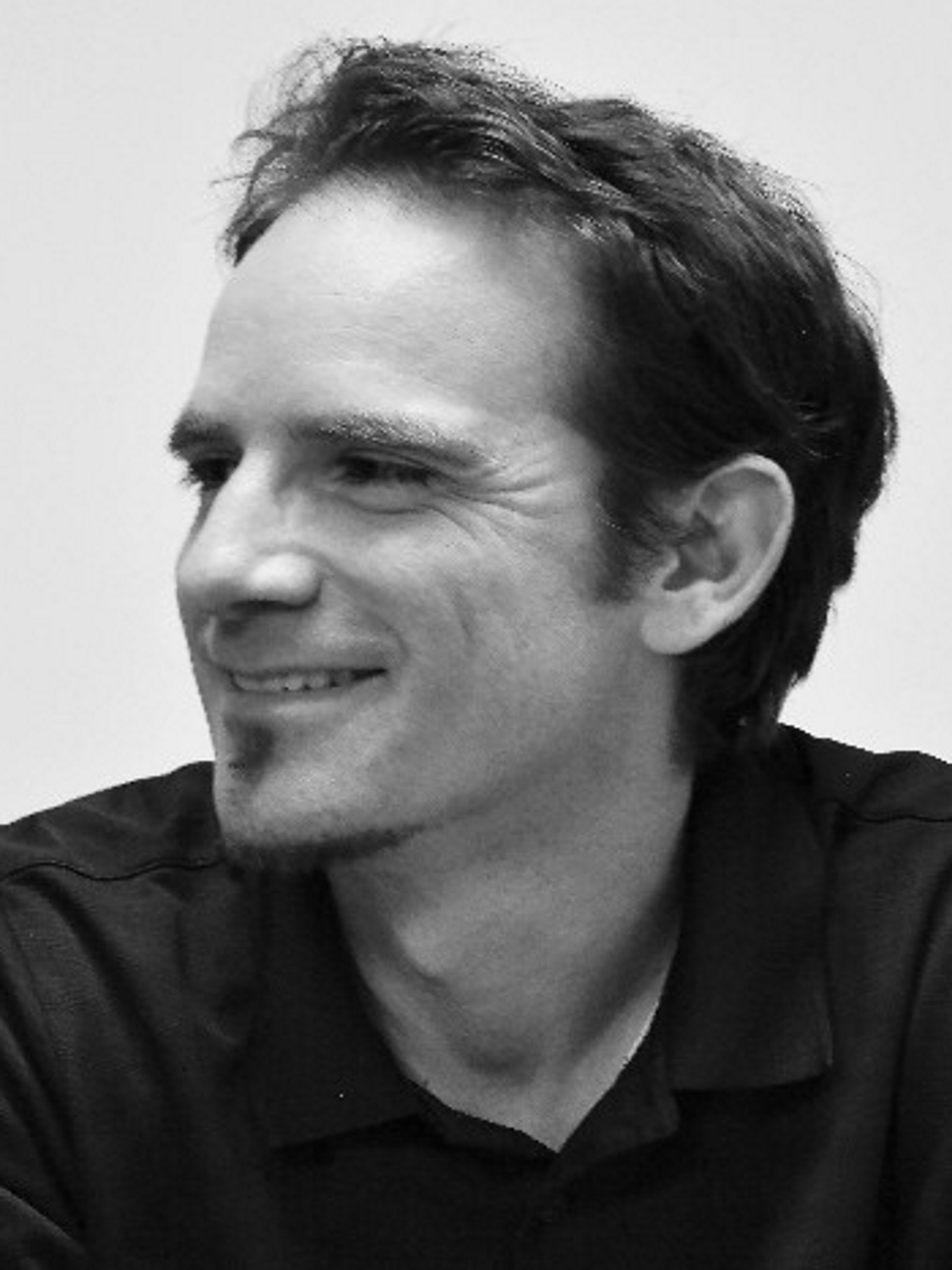 Chris Young
Guitar
Chris began playing the guitar at the age of eight, influenced by blues and rock greats Jimi Hendrix, Stevie Ray Vaughn and Eddie Van Halen and began studying classical guitar at age ten. At age thirteen, Chris won Houston's "Best Guitarist in Houston Under 18" in the rock category. While attending the University of Miami under music scholarship, he performed in the award-winning University of Miami Concert Jazz Band and played with jazz greats Wynton Marsalis, Joe Lovano and others. He also played in several bands and with numerous local artists including Christian R&B artist Neville Peter and Nashville piano-rocker Gabe Dixon. Upon graduating from college, Chris coached a jazz guitar ensemble of five undergraduate guitarists and a rhythm section at the University of Miami and prepared them for two annual concerts. He also led the jazz guitar program at Miami's arts magnet high school, "New World School of the Arts" and taught jazz improvisation to a large class of multi-instrumentalist and moonlighted as a wedding guitarist during this time. Chris moved to New York City in 2000 and soon began playing guitar for neo-soul diva Angie Stone. He toured nationally in support of her album, "Mahogany Soul" and appeared on the "Tonight Show with Jay Leno", "Live at the Apollo" and BET's "106th and Park". Chris later moved to Japan in 2004 and recorded and/or toured the US and Japan with Interscope Records avant garde R&B artist Bilal Oliver, African pop singer and superstar fusion bassist Richard Bona and Japanese jazz pioneer and saxophonist Sadao Watanabe. Now living in Austin, Texas, Chris can be found performing regularly with 'Eastern Soul' artist Nagavalli, originally from Mumbai, whose music intersperses elements of Indian ragas, rock, jazz, electronica, rap and soul. Along with balancing performing, songwriting and recording, Chris teaches guitar, bass, ukulele, piano, drums and voice to a wide variety of students.
Margo Zelle
Voice
Margo Zelle is an RnB, Jazz, and Pop singer-songwriter who aims to encapsulate and express musical and emotional concepts that are often less seen in popular music, as well as teach other musicians how to love music, and in particular jazz and music theory. Margo grew up in Austin, TX, which is where she first stepped foot on a stage, starting the fire inside her that still passionately burns. In Austin, Margo primarily worked under Joe Morales, and she sang at popular venues like Stubbs, The Mohawk, Parker Jazz Club, Monk's Jazz club, and the Elephant Room. She continues to perform in both Austin and Low Angeles with bands and solo. Margo enjoyed growing up singing in the Austin Jazz Club, and Morales, who runs the club says, "Margo Zelle is a talented up-and-coming R&B recording artist. Her show is a high- energy mix of original music with virtuoso jazzy vocals." Margo now attends the University of Southern California as a jazz voice major, taking lessons with legends such as Sara Gazarek, Katie Thiroux, and Patrice Rushen. Through just the New School of Music, she has worked with phenomenal musicians such as Christian McBride, Andre Hayward, Don Braden, Bill Evans, Peggy Stern, Emmett Cohen, and more. Margo also loves teaching and has taught in Austin and LA since 2018, teaching at Band Aid School of Music, privately, and through the Thornton Community Engagement Program (TCEP, USC). She is also a social media marketer and manager, and she is even famous on tiktok (@margozelle)! Margo hopes to record and release an album in 2023.