Texas Jazz & Blues Camp Faculty
subject to change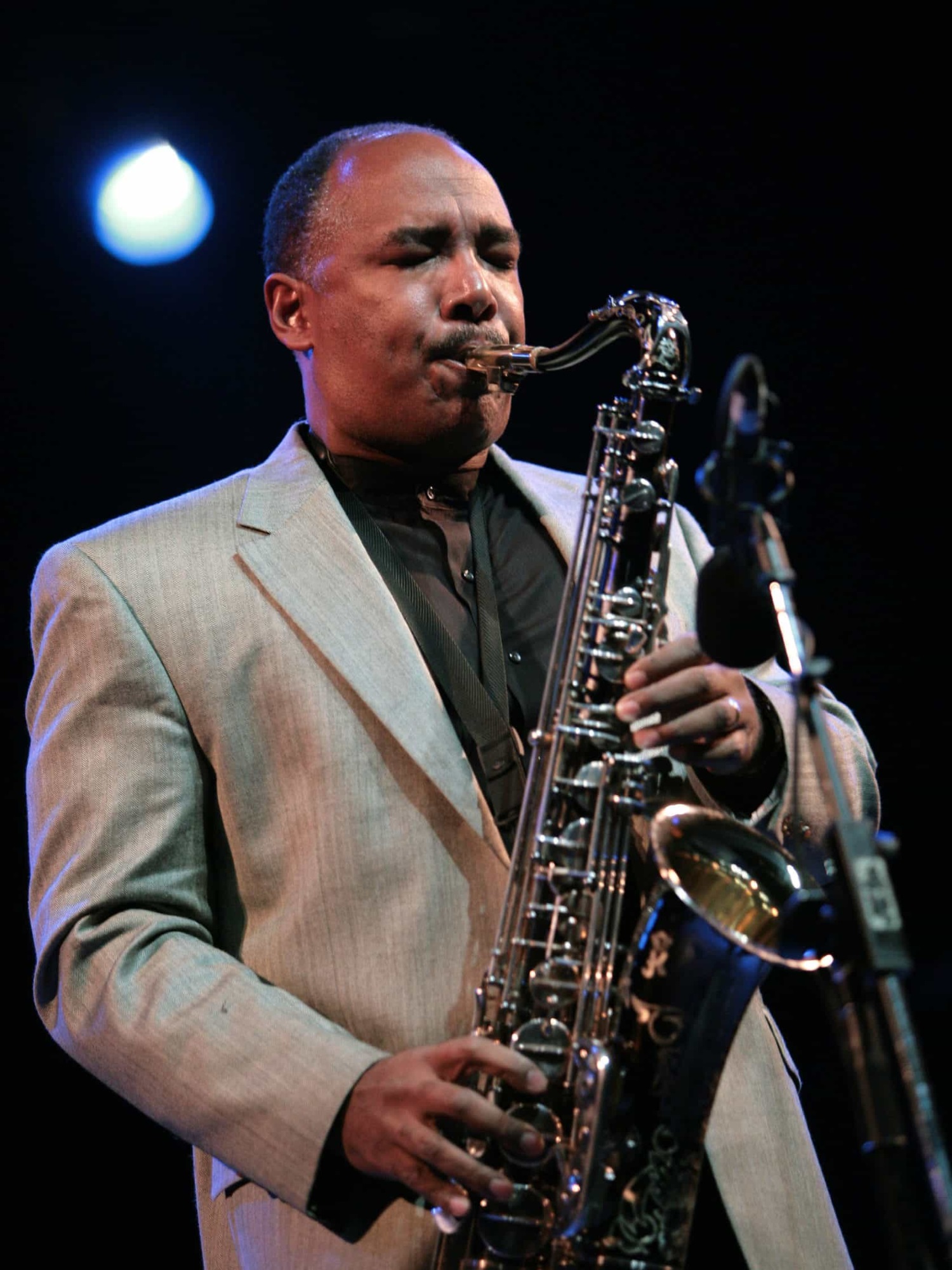 Don Braden
Music Director, Texas Jazz & Blues Camp
Don Braden is a Jazz musician of the highest caliber. For over 30 years he has toured the world leading his own ensembles on saxophone and flute, as a special guest, and as a sideman with Jazz greats Betty Carter, Wynton Marsalis, Freddie Hubbard, Tony Williams, Roy Haynes, and many others. He has composed music for ensembles ranging from duo to full symphonic orchestra, in many styles, for recordings (including 19 CDs as a leader and over 80 as a sideman), film, and the television networks NIckelodeon and CBS. Braden is a leading arranger of contemporary standards, and has built a solid collection of newer American songs into his Jazz repertoire. He is also a world renowned educator, having spent over two decades giving master classes at countless schools and universities, and running first class educational programs such as the Litchfield Jazz Camp, NJPAC's Wells Fargo Jazz For Teens, and most recently, the Harvard University Monday Jazz Band. He is an imaginative, technically excellent, soulful saxophonist, and his harmonic and rhythmic sophistication give him a unique approach to improvising as well as composing and arranging. Most important of all: he has a beautiful sound, and he swings! All this combines with his joyous yet disciplined personality to make him one of the most important musicians working today.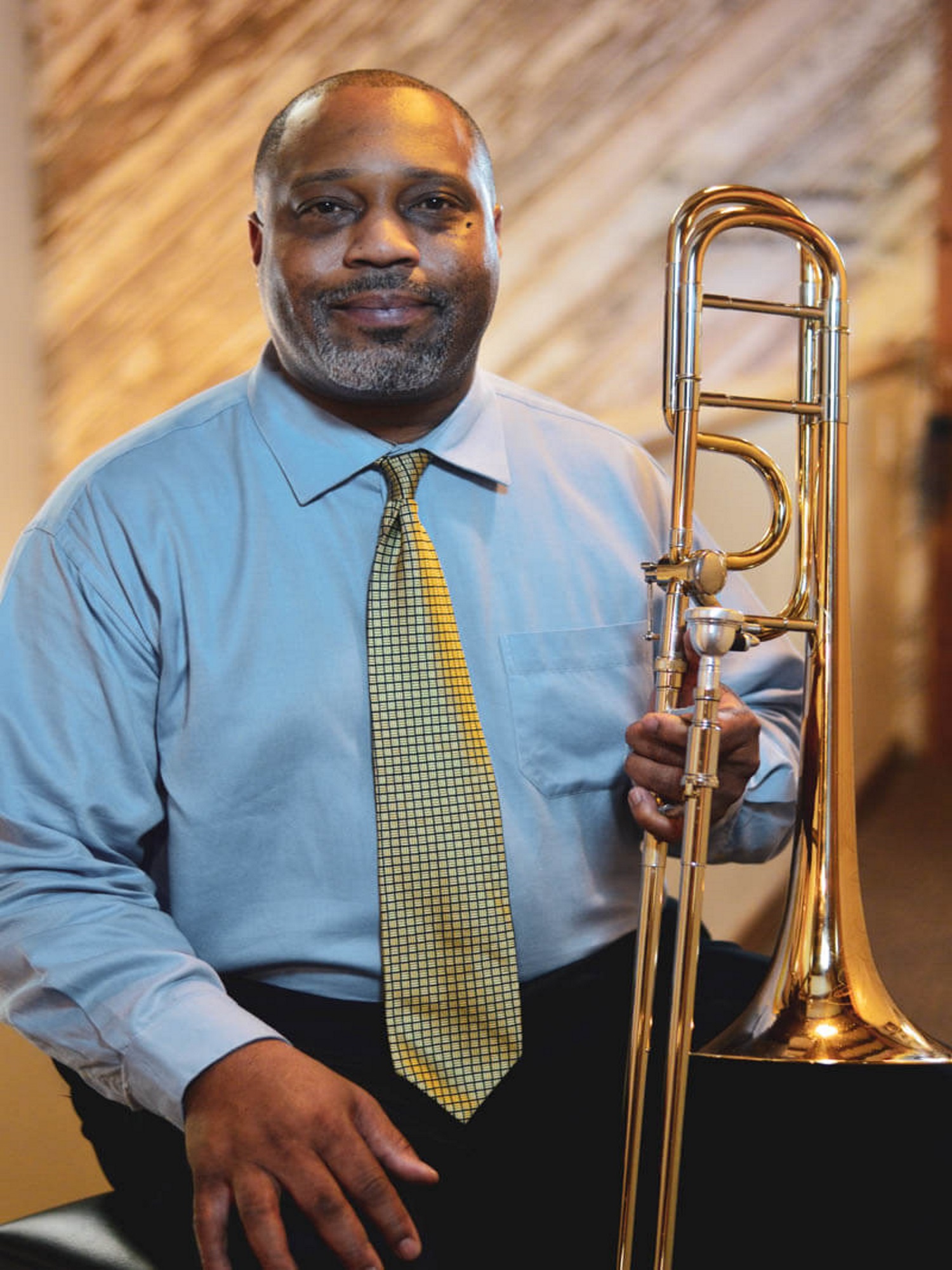 Andre Hayward
Jazz Improv Director
Andre Hayward is an extremely gifted trombonist with the sound and clarity reminiscent of the late J.J. Johnson. His gospel-tinged approach is refreshing and will warm the hearts of anyone he comes in contact with. He landed his first engagement with trumpeter Roy Hargrove for a European tour after being heard at a jam session during a festival while playing with the Texas Southern University Jazz Ensemble. After Hargrove, Hayward performed and recorded with singer/bandleader Betty Carter for five years in her acclaimed "Jazz Ahead" program. Other acclaimed performers include Joe Williams, Slide Hampton, John Lewis, Mingus Dynasty Big Band, Gerald Wilson, Kirk Whalum, Jimmy Heath, The Duke Ellington Orchestra and Illinois Jacquet's Big Band.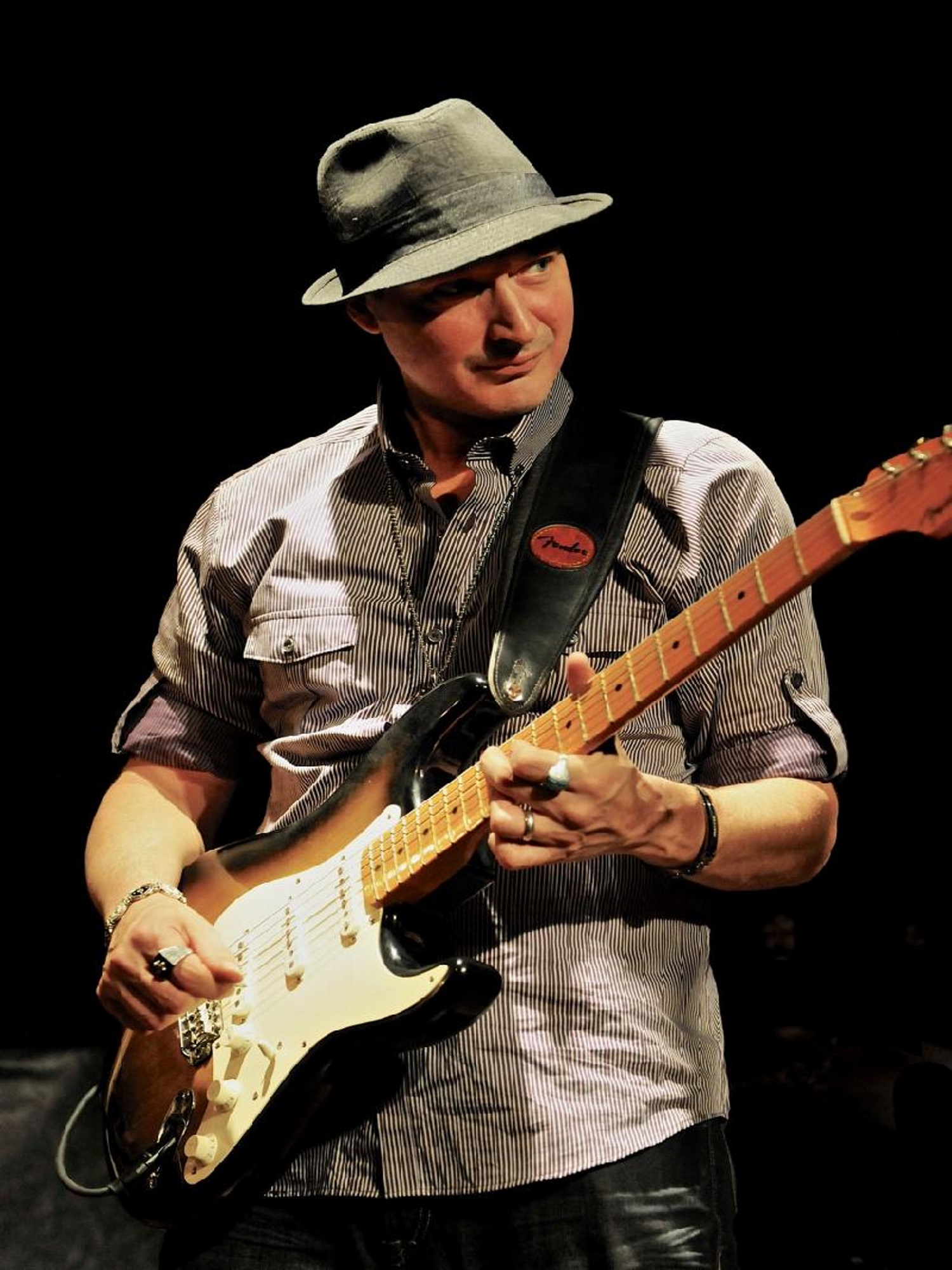 Murali Coryell
Guitar
Murali is the oldest son of late jazz luminary Larry Coryell. Murali has has been rubbing shoulders with music legends like Carlos Santana and Miles Davis since before he could pick up an guitar. Along with his brother Julian, the Coryells are a veritable jazz guitar dynasty. Murali has played with Buddy Guy; toured with Bill Evans and Joe Louis Walker; and opened for B.B. King, Wilson Pickett, Gregg Allman, and George Thorogood among others. Known as much for his smooth vocals and excellent songwriting as he is for his dazzling guitar play, Coryell has seven critically acclaimed solo albums to his name. His music has been featured by Rolling Stone, CNN, and The New York Times, and garnered him a 2014 Blues Music Award nomination. Coryell has a B.A. in Music Theory and Composition from SUNY New Paltz in upstate New York and was inducted into the New York Blues Hall of Fame in 2013.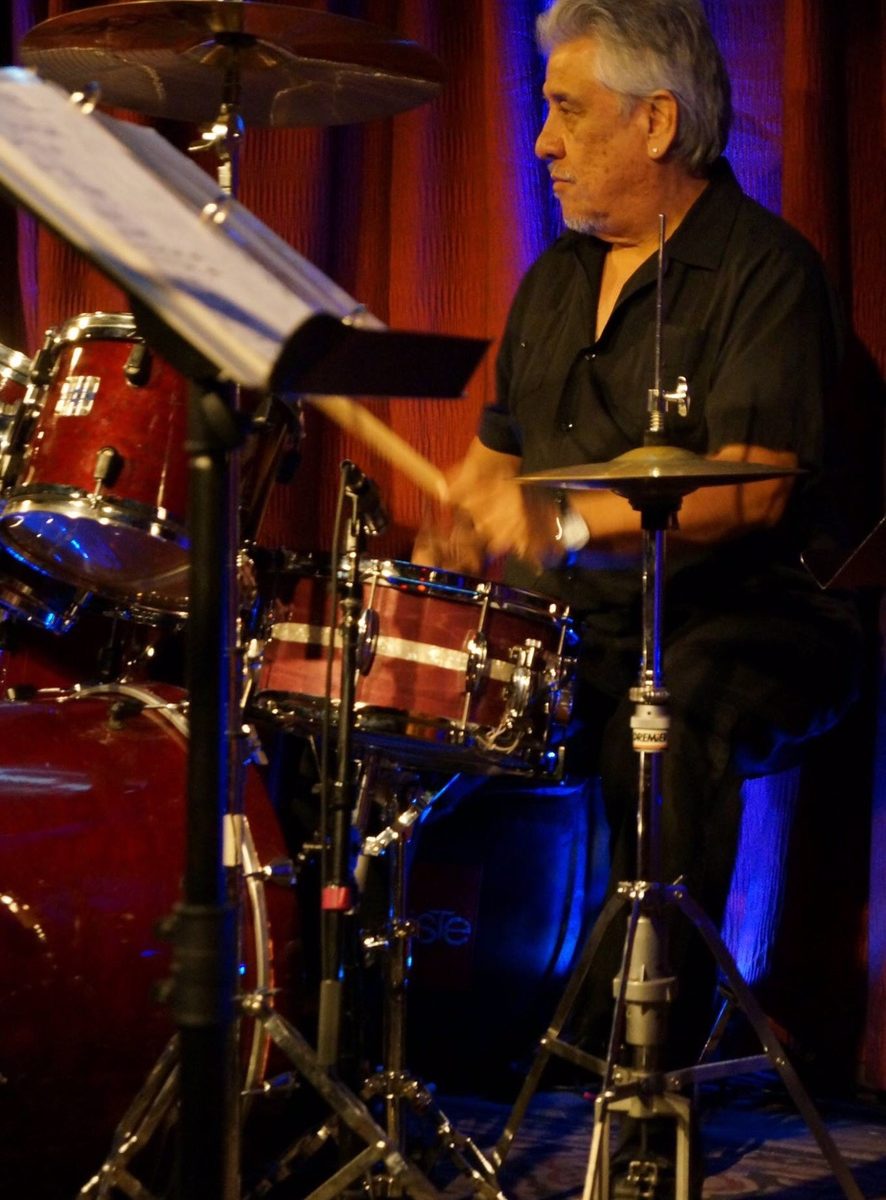 Ernie Durawa
Drums
best known for his decade-long stint behind the drums for legendary Tejano all-star band the Texas Tornados from 1989 to 1999. Born in San Antonio, the Grammy Award Recording Artist is a Texas music connoisseur and a veteran mainstay of the Austin music scene. A master of everything from rock and R&B, to blues and jazz, to country and Tex-Mex, what sets Durawa apart as a drummer is his ability to blend multiple styles into something new. Before joining the Tornadoes with long-time friend and fellow San Antonian Doug Sahm, Durawa studied under Chicago legend Roy C. Knapp and played with a number of bands including Charlie & the Jives and the Dell-Kings. He's most recently released records with Los Jazz Vatos and is heavily involved with the South Austin Marimba Band and the National Guitar Workshop summer music camps. Durawa has also been inducted into the Texas Music Hall of Fame.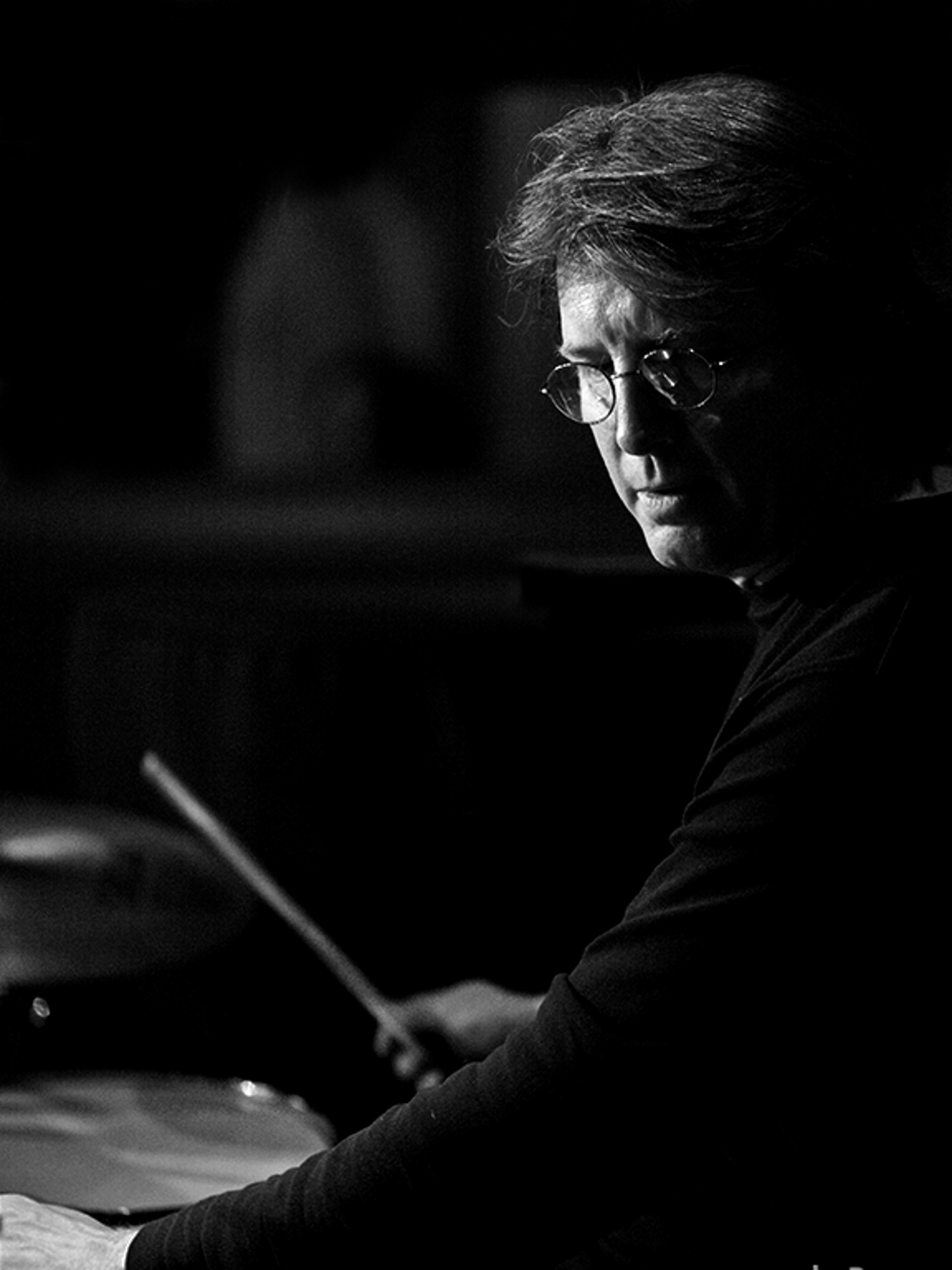 Tom Brechtlein
Drums
Tom Brechtlein grew up in East Meadow, Long Island and gravitated to drums after listening to the Beatles, the Rolling Stones, the Who, Cream and the Jimi Hendrix Experience. In junior high, his attention turned to big band jazz, and he became attracted to the music of the Thad Jones-Mel Lewis Orchestra. His investigation of jazz led him to Dave Brubeck's drummer Joe Morello and then to modern giants like Elvin Jones and Tony Williams as well as legends like Papa Jo Jones, Max Roach and Philly Joe Jones. "When I was 18," he recalls, "I saw Chick Corea's Return To Forever on PBS Television; and I remember sitting there thinking, ' I'm going to play with that guy someday.'" Two years later, in 1978, he auditioned with Corea and got the gig. He remained in the band till 1983, at which point he joined Wayne Shorter's band. There followed extensive road work with guitarist Al Di Meola and violinist Jean Luc Ponty before Tom finally hooked up with Robben Ford in 1986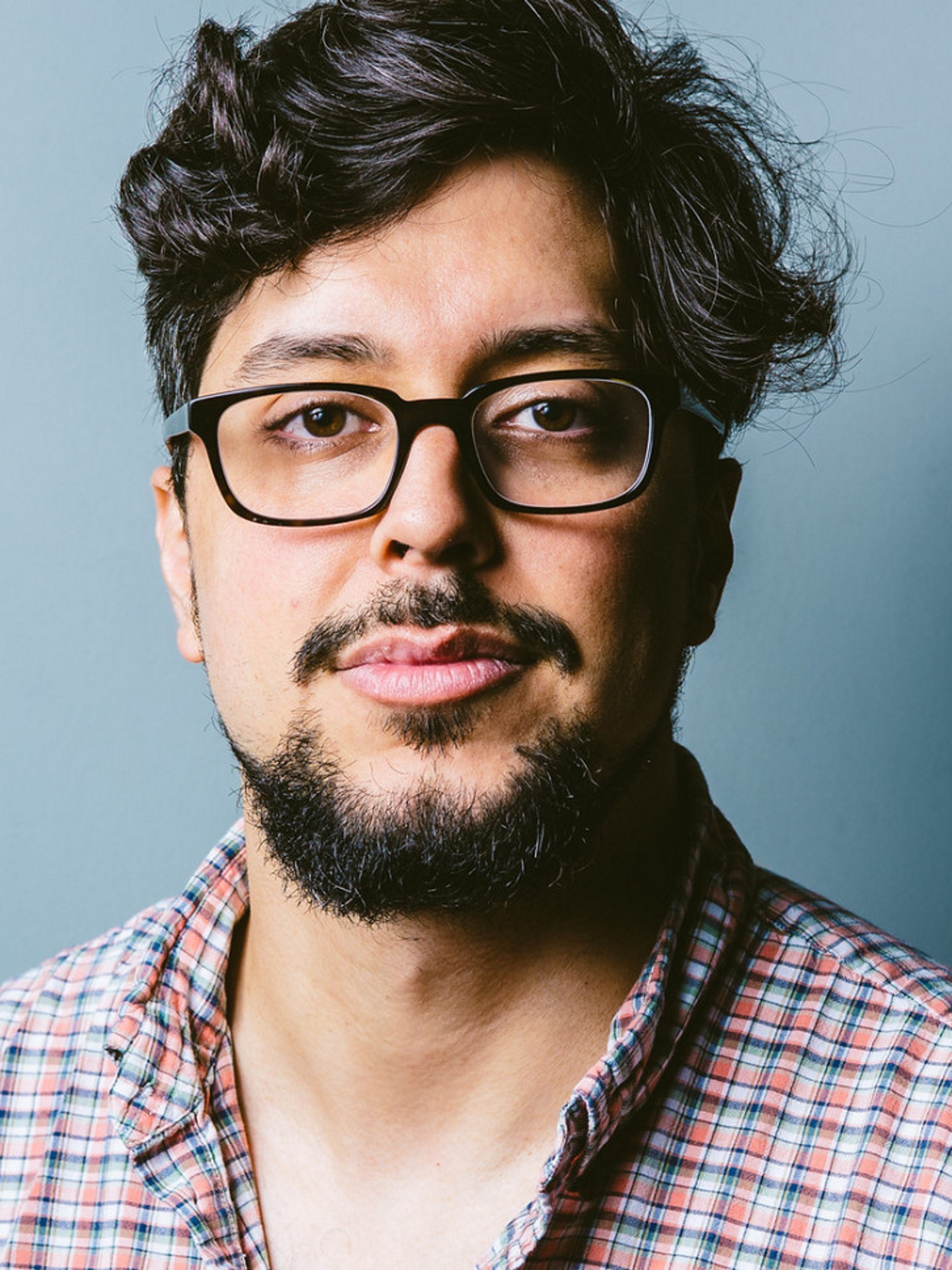 Paul Deemer
Ensembles, Trombone, Improvisation
After graduating with his Masters degree in Studio Music and Jazz from the Frost School of Music in Miami, Florida, Paul moved to Austin, Texas and quickly became one of the city's first call trombonists. Paul is on faculty at UT Austin, and Texas State University, and is currently playing and touring with musical groups The Polyphonic Spree, What Made Milwaukee Famous, Progger (an offshoot of Snarky Puppy), The Royal Dukes, and Summit Recording artists Jazzbonez, among many others in the Austin area., Paul was featured as the guest artist and clinician with the University of Arizona Concert Jazz Band for the Arizona Jazz Festiva, and was a featured performer at the 2015 TMEA convention in San Antonio and was also featured in a showcase at the American Trombone workshop in March of 2015. In November 2014, Paul had the honor of conducting one of the Region 26 jazz bands in Austin and was also selected to give a masterclass at the renowned Booker T. Washington High School of Performing Arts in Dallas. Paul can regularly be seen performing with his own group at the Elephant Room, and has performed with Frankie Valli, Robert "Sput" Searight's (Snarky Puppy) the Sput and Nate show, Walkmen during FFFun Fest 2014, and in the Grooveline Horn section for The Kenny Wayne Shepherd Band in Shreveport, Louisiana and Austin, Texas. Paul teaches and gives clinics throughout the state of Texas and runs a Jazz Concert Series in Austin, Texas, where his band is regularly featured.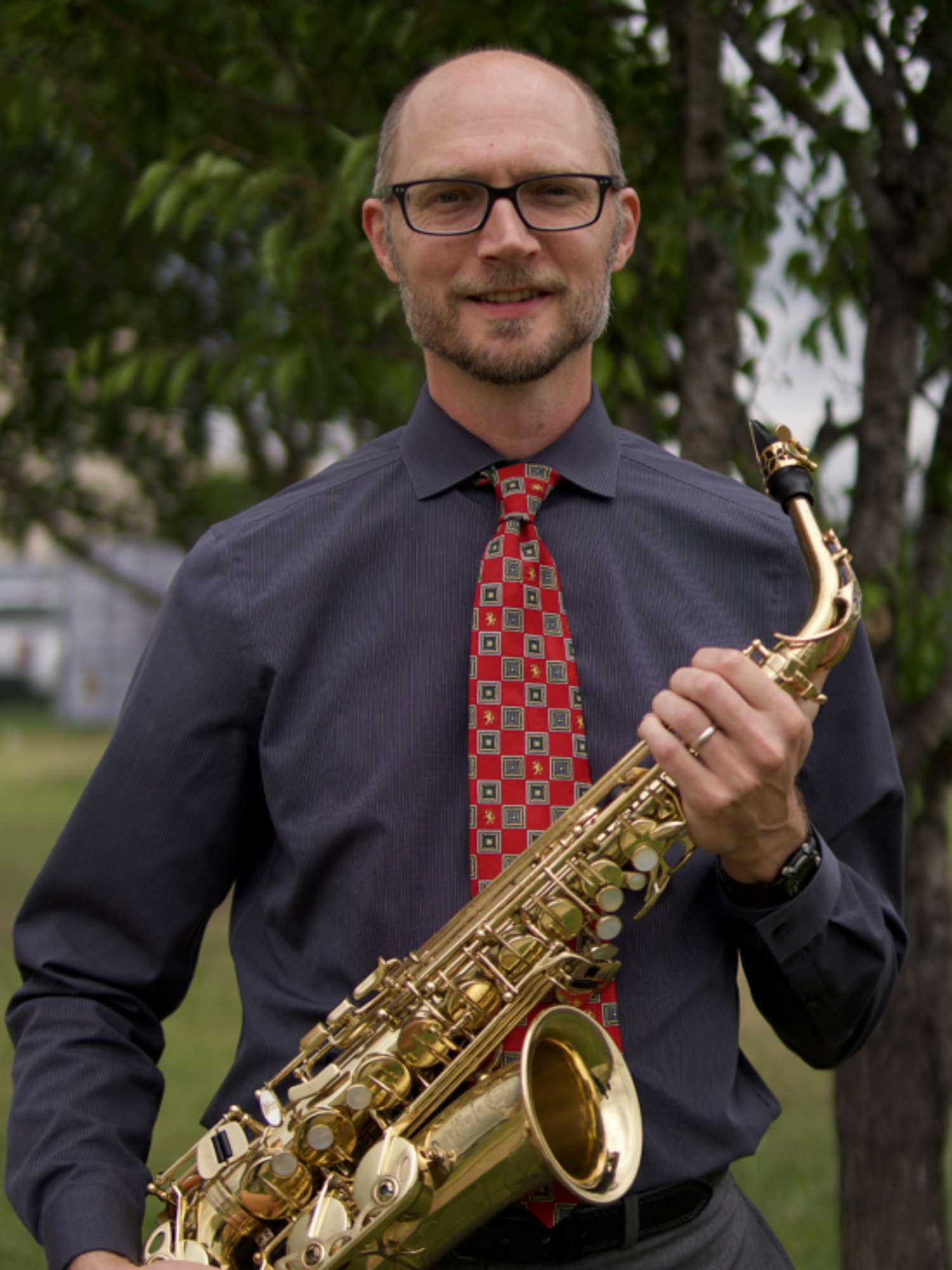 Ponder East
Saxophone
Ponder East has been the Region 18 jazz coordinator, hosting the all-region jazz band auditions and organizing the bands for their rehearsals and concert for the past 4 years. He has taught in Wylie Intermediate School, Grapevine Middle School, LBJ and LASA High School and KIPP Austin College Prep. A big fan of Count Bassie, Pond also plays in groups, the J'aibeaux Quintet and The Gladiators Big Bands. He also has served as clinicians at Region 15 – TMEA All-Region Jazz Band Two, Hernandez Middle School, RRISD and Cele Middle School, PfISD.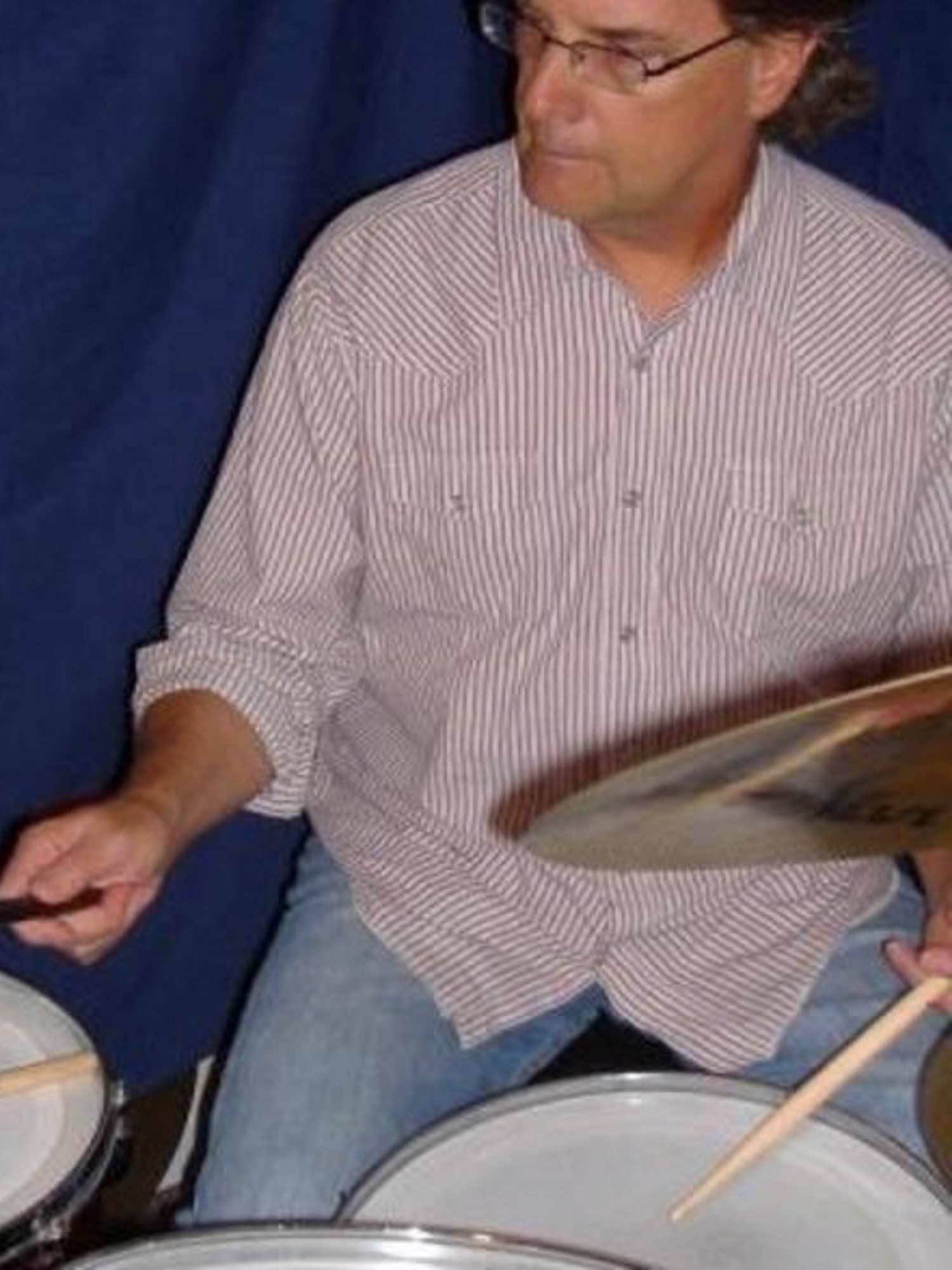 Paul Garretson
Percussion Specialist
Paul Garretson has been playing drums professionally since the age of 14 in San Antonio Texas where he performed with jazz artist Nobuko and Angel Sucheras. He received his Masters in Music Performance at the University Of North Texas where he performed in the famed North Texas Lab Band and concerts with jazz artists Tom Harrell and Herb Ellis. While at North Texas, he performed with well-known artists such as Gladys Knight and the Pips, Sammy Davis Jr., Jim Nabors, and the Smothers Brothers. Paul also worked for three years in Nashville as a freelance player and toured throughout the United States with contemporary Christian artists The Gaither Vocal Band and Farrell/Farrell. Upon leaving Nashville, Paul moved to Austin, Texas, and played with such well-known local artists as Tish Hinojosa, Clay Blaker, The Brian Barber Trio, Mr. Fabulous, The Groove Machine, and Danny Britt. Also an accomplished orchestral player, Paul performed with the Austin Symphony Orchestra and the Texas Choral Consort. In 2008 Paul moved back to Nashville where he has established himself as a performer playing and or recording with Brian Bandas, Trudy Chase, Denny Jiosa, Tim Hayden, the Happy Goat Band, and Tiger Gagan. He recently has worked with CCM artists Drew Cline and Nailed. Mr. Garretson also currently teaches percussion at Cumberland University in Lebanon, TN and arranges and coordinates the percussion classes and private lessons at Wilson Central High School. Mr. Garretson is also the founder and director of the Ratamacamp Percussion which is now in its 15th year of existence.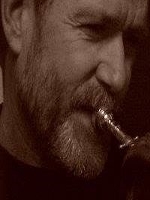 Dave Lee
Trumpet
B.S. in ministries & music from Howard Payne University. Graduate studies at Episcopal Theological Seminary. Ensemble director of the NAJO, Mainstream Jazz Quintet, Rhythm Congress Band, and the Ken Ragsdale Orchestra. Worship leader and choir director for the Sanctuary, and additional music ministry directing experience in the Seattle and Austin areas. Extensive private trumpet teaching experience and ensemble directing, ranging from small groups to large jazz orchestras, in a diverse range of musical styles.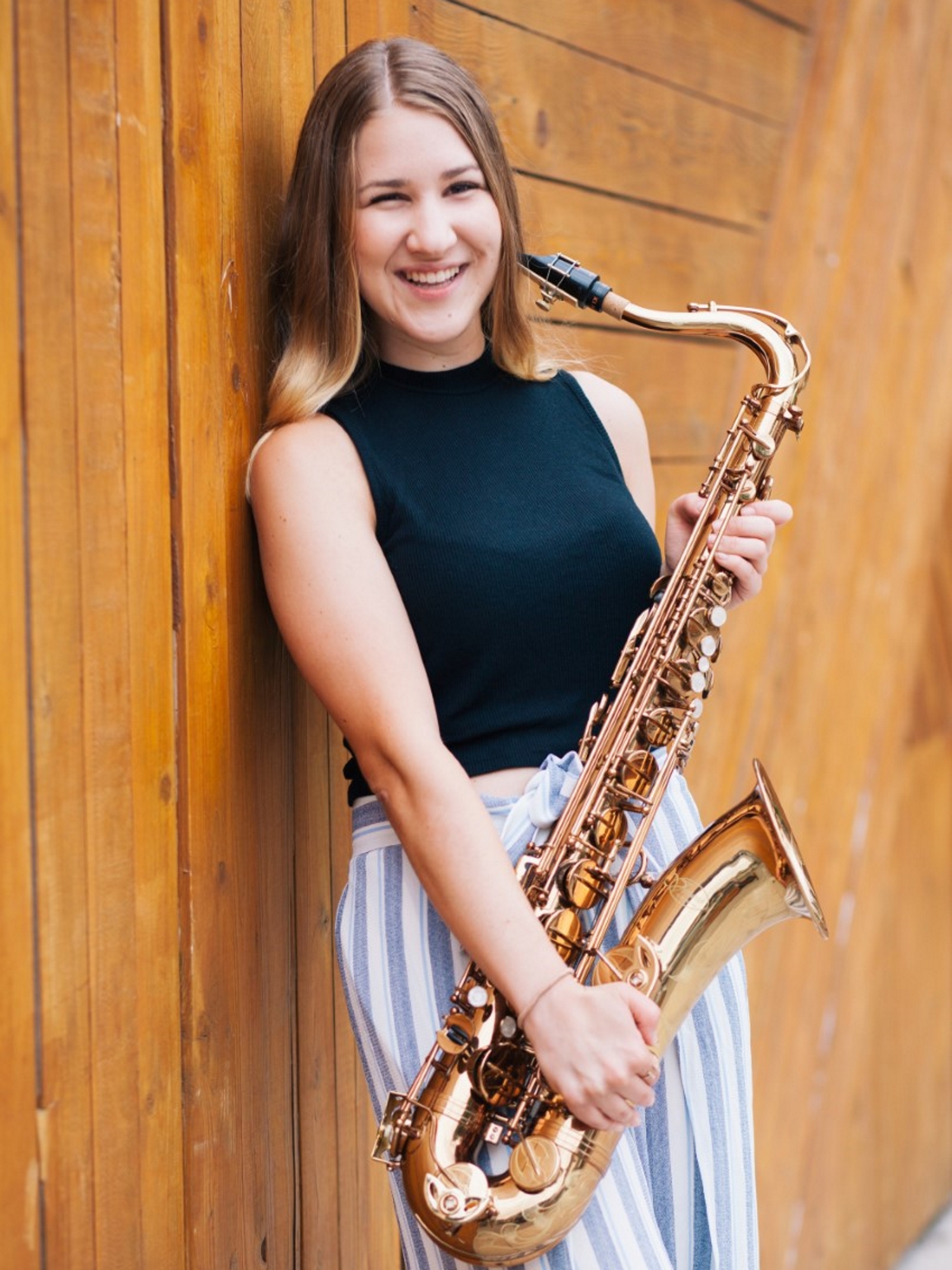 Sarah Milligan
Sax
Sarah Milligan is a jazz saxophonist residing in Austin, Texas. Originally from Sierra Vista, Arizona, Sarah studied jazz in high school with University of Arizona Saxophone Professor Kelland Thomas, then moved to the Tucson Jazz Institute where she studied under Brice Winston, Scott Black, and Doug Tidaback. She currently earning a BM in Jazz Studies under Dr. John Mills, John Fremgen, and Jeff Hellmer and a minor in Arts Management and Administration at the University of Texas at Austin. During her journey as a musician, Sarah has performed in many of the world's renowned jazz festivals including the Next Generation Jazz Festival, Jazz at Lincoln Center's Essentially Ellington, The Montreux Jazz Festival (Switzerland), North Sea Jazz Festival (Netherlands), and has shared the stage with wonderful musicians such as Terrell Stafford, Cyrus Chestnut, Kenny Rampton, Conrad Herwig, and Joe Lovano. Sarah was selected as a part of the Women In Jazz Organization's (WIJO) mentorship program in spring 2019, and initiated Jazz Girls Texas, an Austin branch of JEN's Jazz Girls Day. Sarah's nonprofit experiences ranges from working with organizations such as Ballet Austin, Jazz Outreach Initiative, and Jazz Houston; and is currently on music faculty and the administrative team at the New School of Music in Austin, Texas.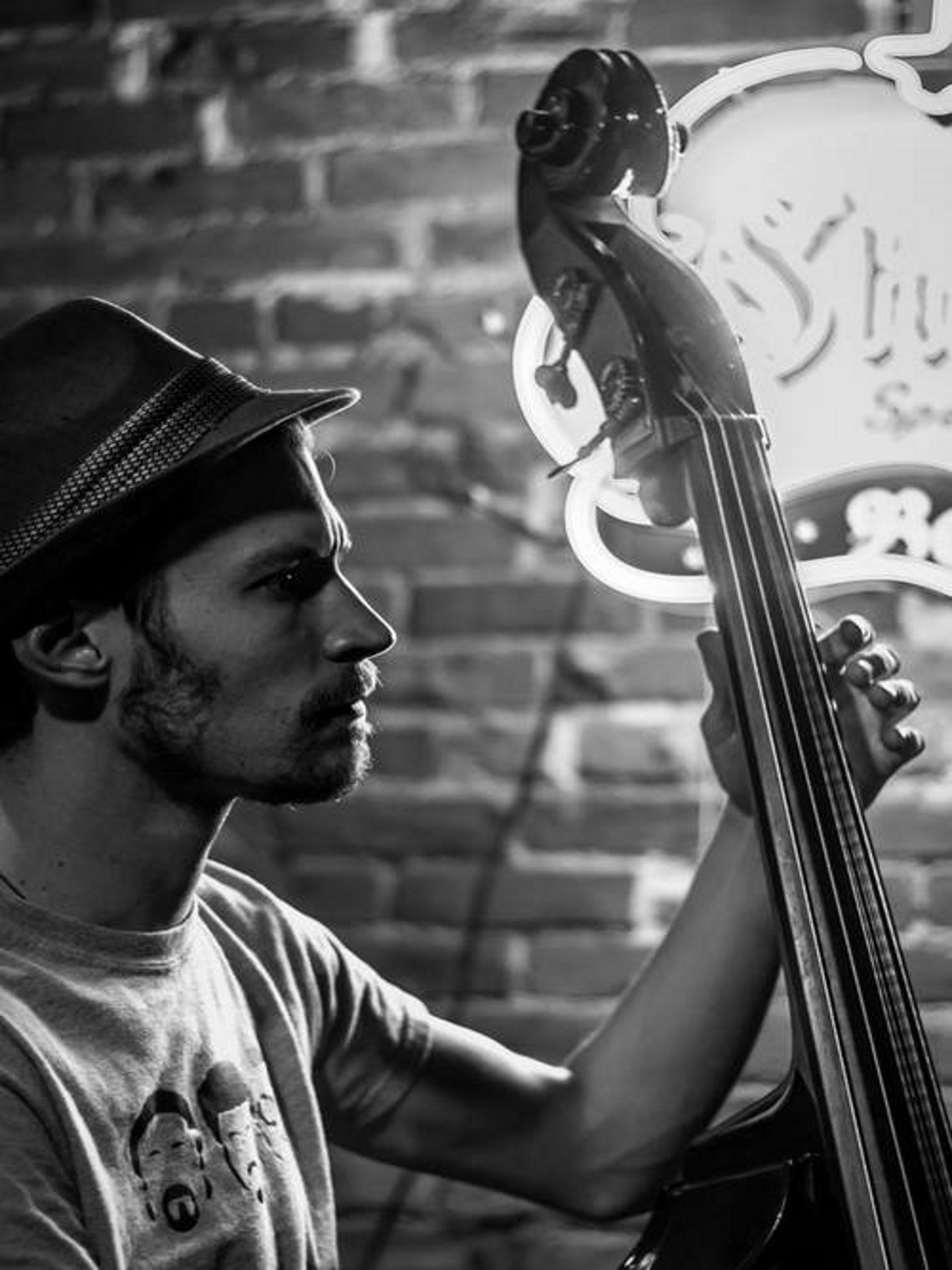 Phil Spencer
Bass, Ensembles
Phil Spencer has been performing and teaching bass since 2002. Spencer has a Bachelor of Music in music performance from the University of Northern Colorado and has collaborated with a long list of musical projects including The Austin Piazzolla, The Parish Festival, Bluesqueezebox, Mamahawk, Hot Club of Austin, Graham Weber, The Central Texas Master Singers, and the Abilene Philharmonic.
Jay Tillman
Piano, Organ, Bass, Percussion
Jay Tillman is a multi-instrumentalist from Dallas, Texas, USA. Although his primary instrument is piano, he is proficient in organ, bass, and percussion. He is currently a student, the Minister of Music of his local church, and has been a frequent music instructor/consultant for The African American Cultural Center in Austin, Texas. He is a proud member of the Huston-Tillotson Concert Choir, under the direction of Dr. Gloria Quinlan. His energetic playing style, reflects his effervescent personality. He is fluent in gospel, pop, jazz, soul, fusion, and country- and plays them all with improvisational prowess. He has dedicated his life to music education, and believes that "the key to living a happy life is Jesus, and Gustav Mahler." He attributes most of his musical success to his three teachers: Jay Booker, John Tatum, and Dr. Stephen Burnaman.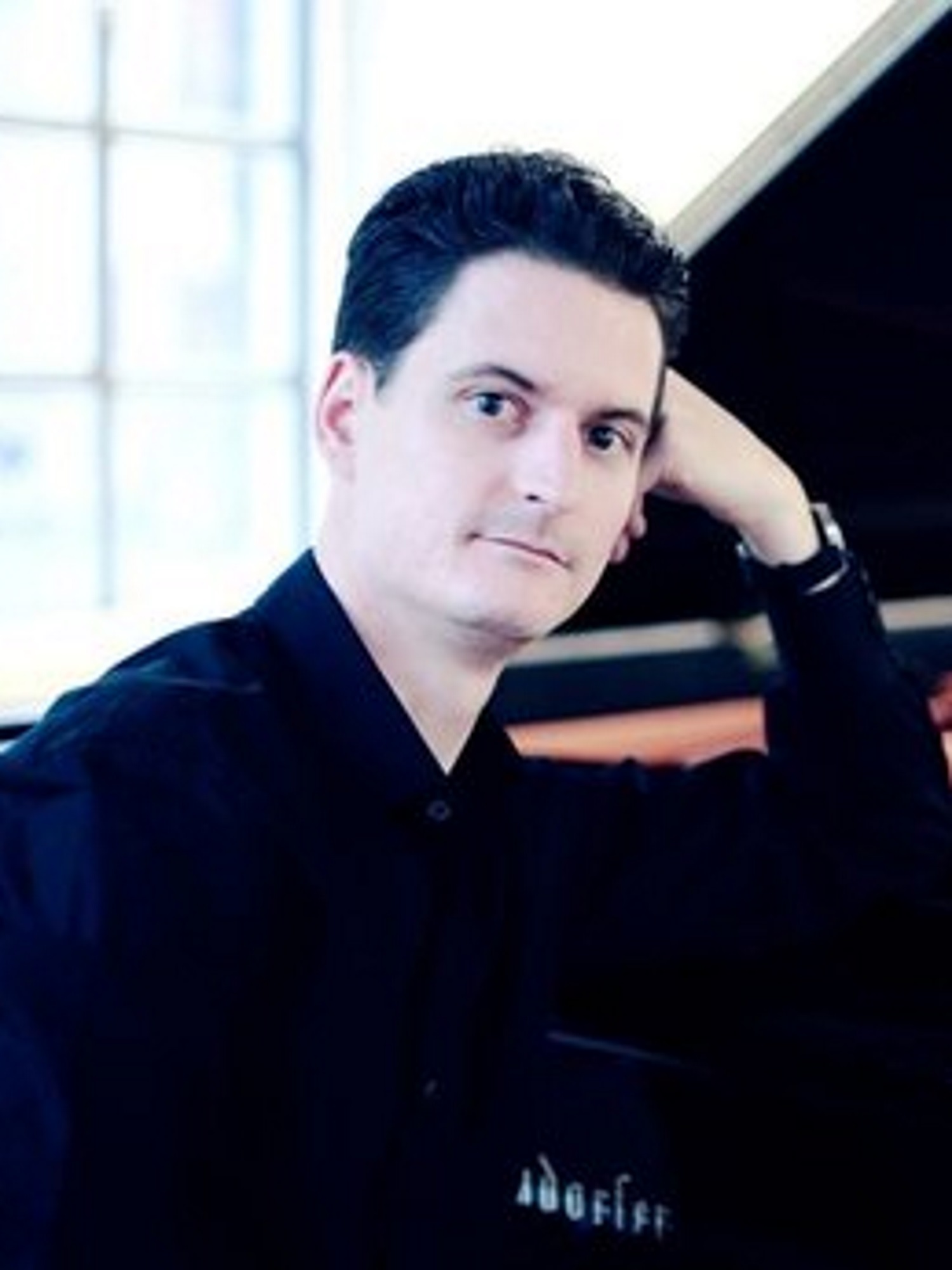 Dominik Wachtel
Piano
Dominik began his musical studies at the age of five. He holds two bachelor's degrees from the Vienna Conservatory in both classical and jazz piano. In 2012 Dominik was chosen to play with the Vienna Military Brass Band. They performed at many official ceremonies and balls, including the birthday celebration for the former president of Austria, Heinz Fischer. Dominik received a scholarship from the University of North Texas to pursue his masters degree in jazz. Since living in Austin, he has performed with Hailey Tuck, a SONY recording artist, at the South by Southwest festival 2018, played at the infamous Townsend with award winning band A Is Red, accompanied the American Ballet Theater for their summer intensive program at University of Texas at Austin, and performed at Jazz TX in San Antonio.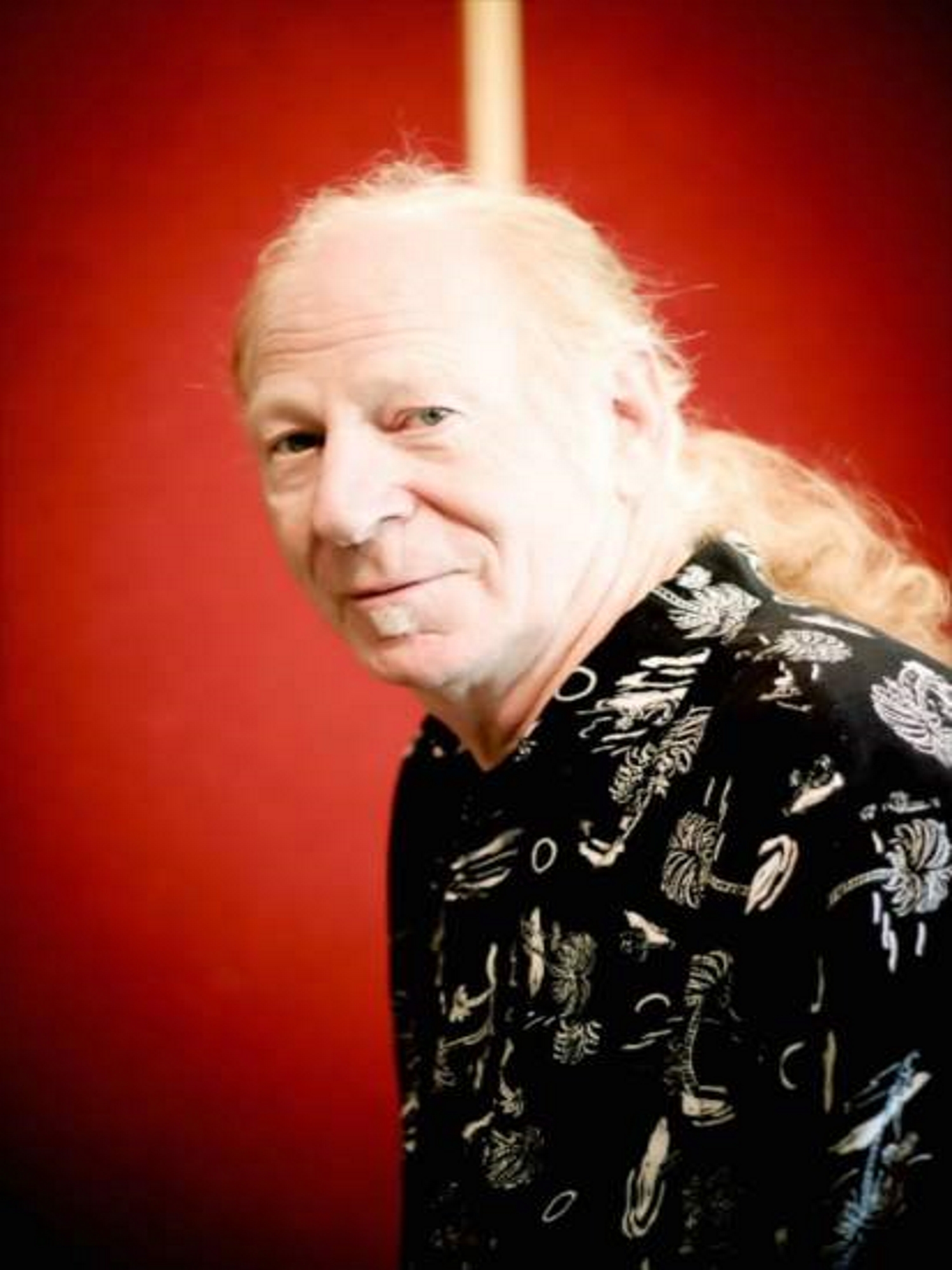 Red Young
MASTERCLASSES, KEYBOARDS, B3 ORGAN, ARRANGING
A true master of the keyboard and Hammond B3, Red Young became obsessed with the ivories starting at age 3. In the years that followed he capitalized on endless opportunities to display his keyboard prowess, playing in a variety of styles. You have heard his work on recordings by Joan Armatrading, Dolly Parton, Eric Burdon, Marcia Ball, Ray Benson, Kirk Fletcher, Janiva Magness and others; TV shows such as Everybody Loves Raymond, Buffy the Vampire Slayer and The Osbornes; and movies such as, In The Line Of Fire, and Indecent Proposal. Red has a legacy reaching into multiple genres, and live performances include Austin City Limits (Eric Burdon. Amos Lee), HBO (Linda Ronstadt-Nelson Riddle) and touring with Eric Burdon, Linda Ronstadt, Joan Armatrading, Sonny & Cher and others in countless performances around the world. Red is also a remarkable composer and arranger, and performs throughout the world in many different formats – both piano, organ, on vocals, conducting, producing and arranging. As a very active performer throughout Austin and the rest of Texas, Red is especially noted for his 9 piece swing band, Red Young and His Hot Horns, which features his arrangements and originals of blues and jazz. http://redyoung.com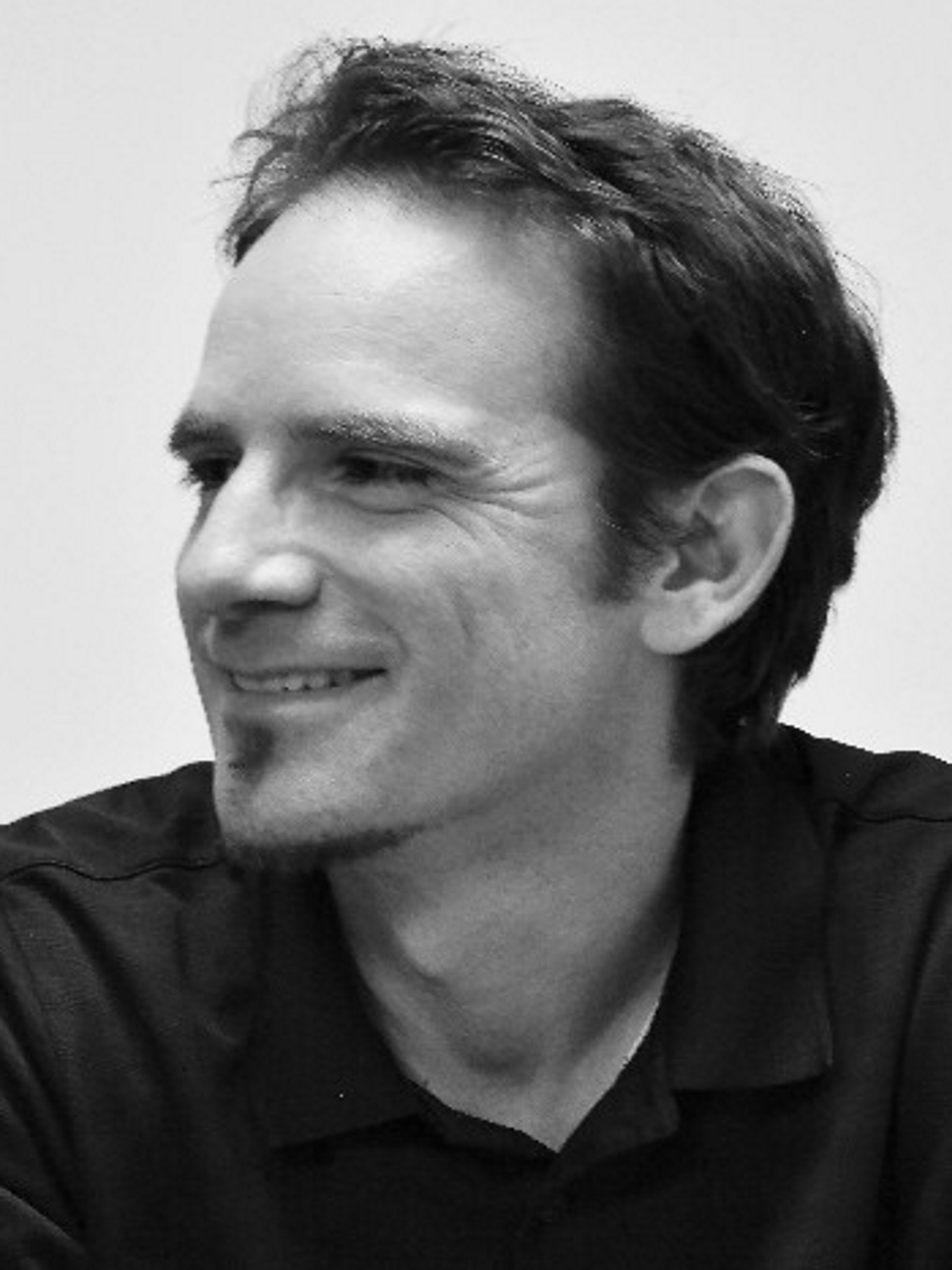 Chris Young
Guitar
Chris began playing the guitar at the age of eight, influenced by blues and rock greats Jimi Hendrix, Stevie Ray Vaughn and Eddie Van Halen and began studying classical guitar at age ten. At age thirteen, Chris won Houston's "Best Guitarist in Houston Under 18" in the rock category. While attending the University of Miami under music scholarship, he performed in the award-winning University of Miami Concert Jazz Band and played with jazz greats Wynton Marsalis, Joe Lovano and others. He also played in several bands and with numerous local artists including Christian R&B artist Neville Peter and Nashville piano-rocker Gabe Dixon. Upon graduating from college, Chris coached a jazz guitar ensemble of five undergraduate guitarists and a rhythm section at the University of Miami and prepared them for two annual concerts. He also led the jazz guitar program at Miami's arts magnet high school, "New World School of the Arts" and taught jazz improvisation to a large class of multi-instrumentalist and moonlighted as a wedding guitarist during this time. Chris moved to New York City in 2000 and soon began playing guitar for neo-soul diva Angie Stone. He toured nationally in support of her album, "Mahogany Soul" and appeared on the "Tonight Show with Jay Leno", "Live at the Apollo" and BET's "106th and Park". Chris later moved to Japan in 2004 and recorded and/or toured the US and Japan with Interscope Records avant garde R&B artist Bilal Oliver, African pop singer and superstar fusion bassist Richard Bona and Japanese jazz pioneer and saxophonist Sadao Watanabe. Now living in Austin, Texas, Chris can be found performing regularly with 'Eastern Soul' artist Nagavalli, originally from Mumbai, whose music intersperses elements of Indian ragas, rock, jazz, electronica, rap and soul. Along with balancing performing, songwriting and recording, Chris teaches guitar, bass, ukulele, piano, drums and voice to a wide variety of students.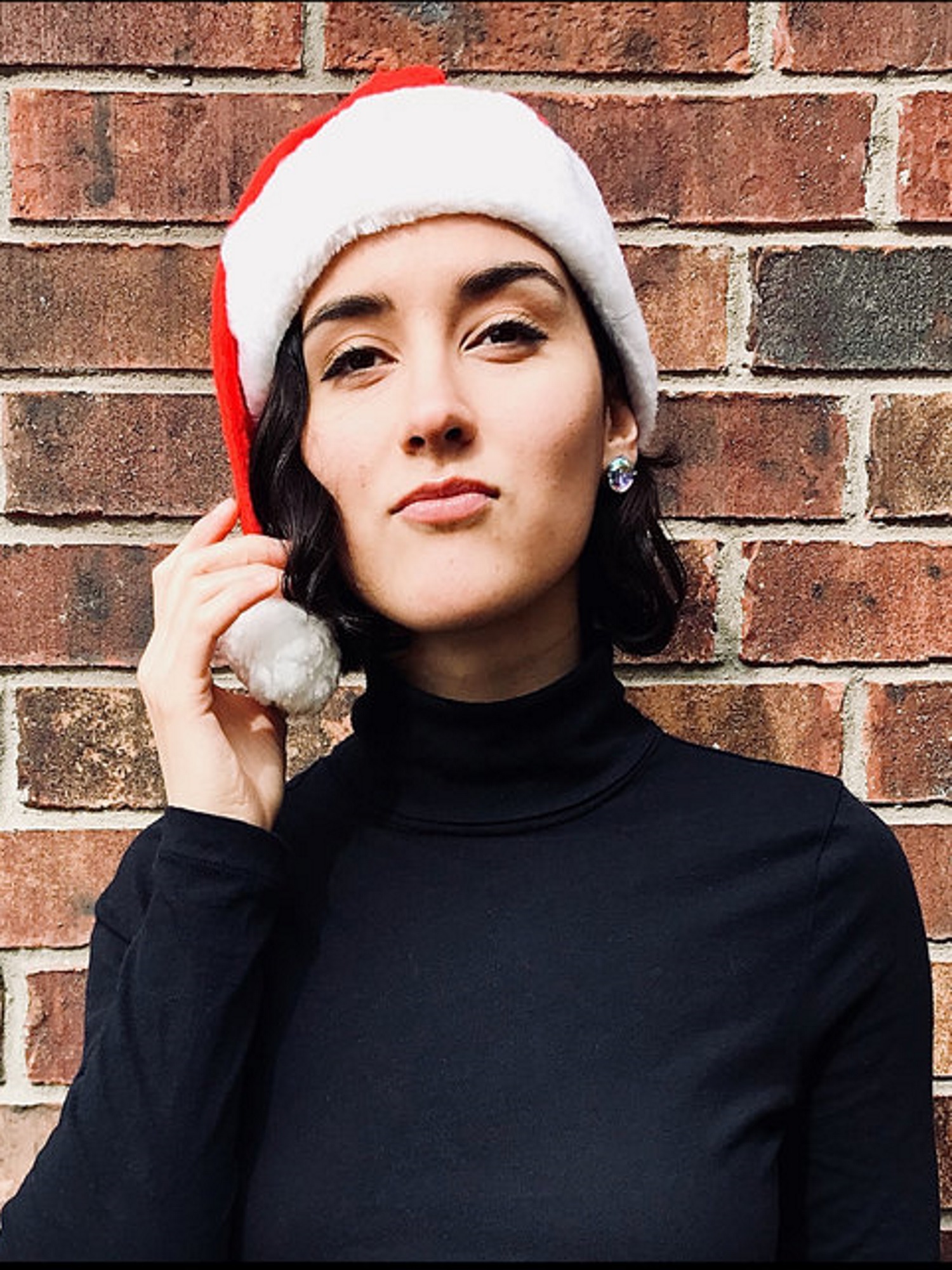 Chloe Youtsey
Voice, Piano
Chloe Youtsey grew up in an Air Force military home which involved frequent relocations and allowed her to receive piano training in Virginia, Germany, Turkey, and Japan. She graduated from James Madison University with a bachelor's degree in Jazz Studies and Vocal Performance. She divides her time between composing, teaching, performing, and directing children's musicals. Her favorite musical influences are Stevie Wonder, Earth Wind and Fire, Gregory Porter, Sarah Vaughan, and Nancy Wilson. Chloe recently attended Betty Carter's Jazz Ahead residency with 23 other musicians. The two-week program culminated in three nights of performances at the Kennedy Center presenting the resident artists' original work. She has also made guest artist appearances with the Andre Hayward Quartet and TriplePointe.